*double check the dairy allergen content of chocolate you use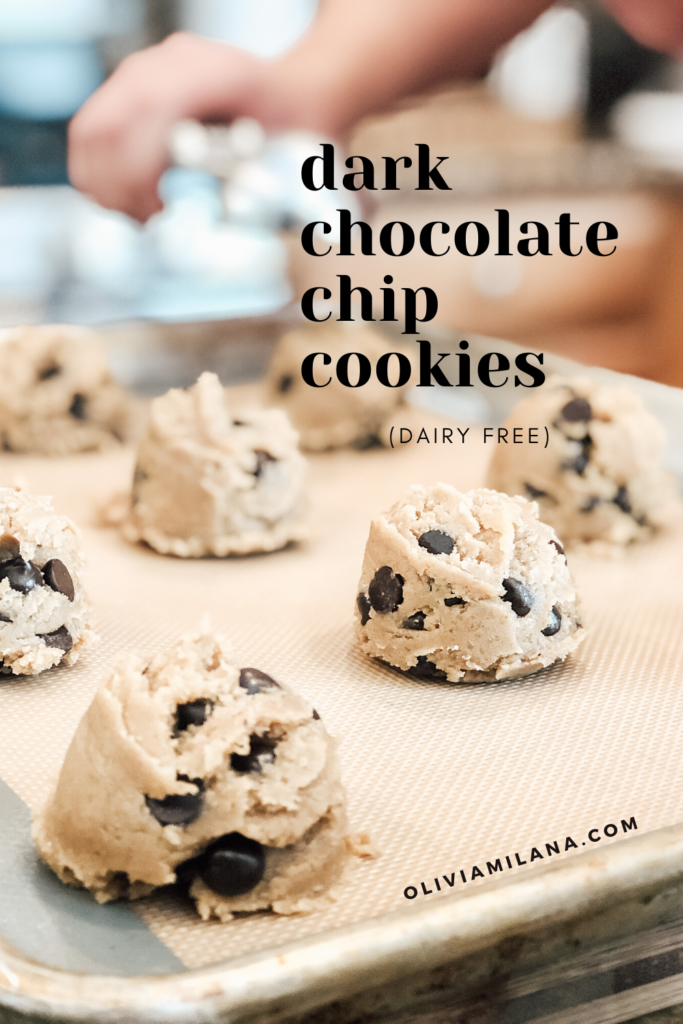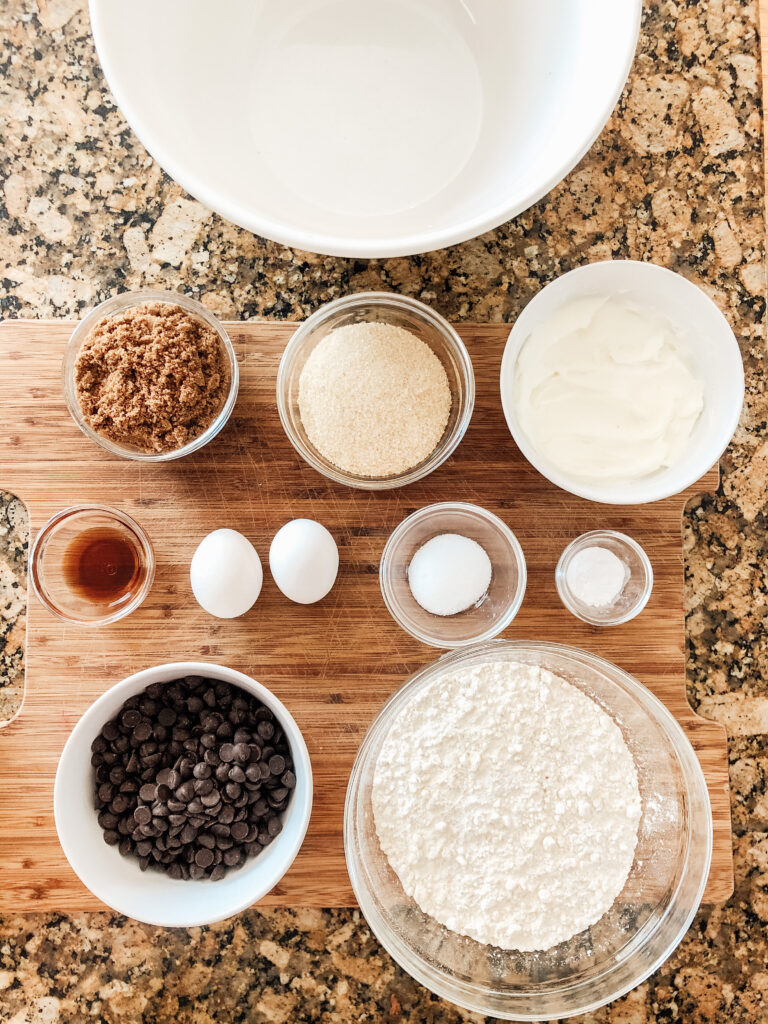 instructions:
Preheat oven to 350° F and grease two cookie sheets (or use silicone baking mats/parchment paper for easy clean up)
In a medium bowl, add the flour, baking soda and salt. Whisk to combine, set aside.
In a large bowl, cream together the sugars and shortening until smooth. Add eggs one at a time, mixing until just combined.
Stir in vanilla extract
Add dry ingredients, mix/knead to combine.
Fold in chocolate chips. Using an ice cream scoop, drop cookies onto prepared cookie sheet, 1-2 inches apart.
Bake for 9-11 minutes, or until lightly golden brown on the tops and edges
Allow to cool on baking sheet for 5 minutes before removing them to wire cooling racks to cool completely (if you can wait)
I created this recipe out of desperation when I went dairy free for my infant son. He has a dairy sensitivity and dairy is in EVERYTHING (especially the really good stuff).
These cookies are so phenomenal that my full dairy family and friends ask for them ALL THE TIME.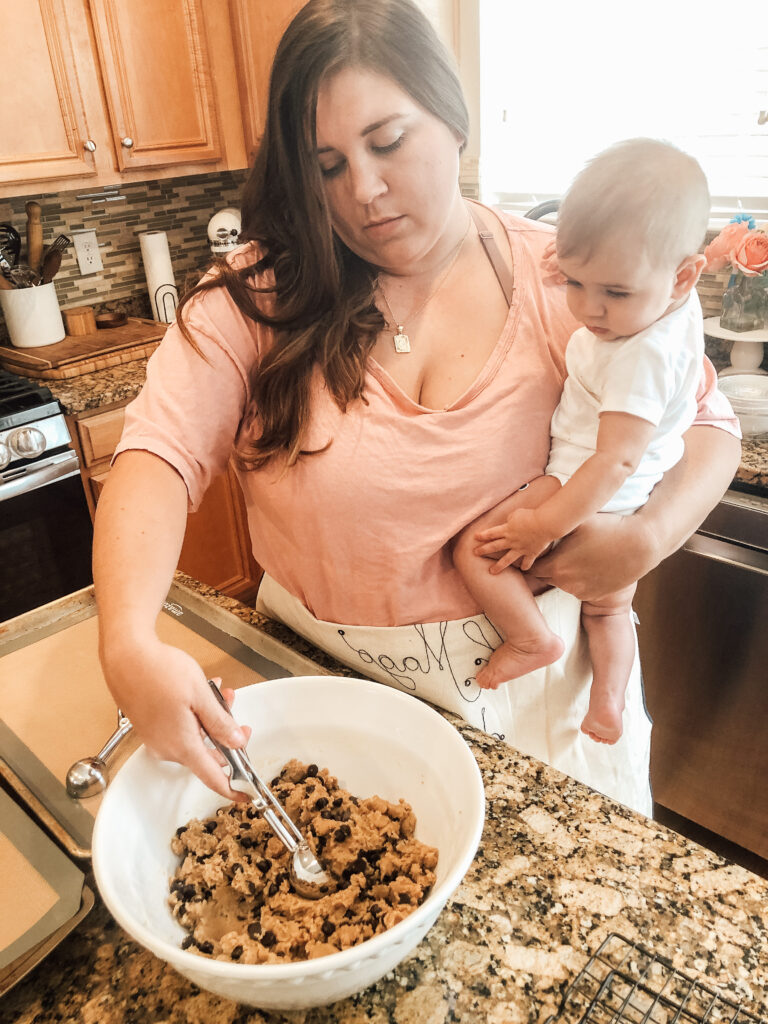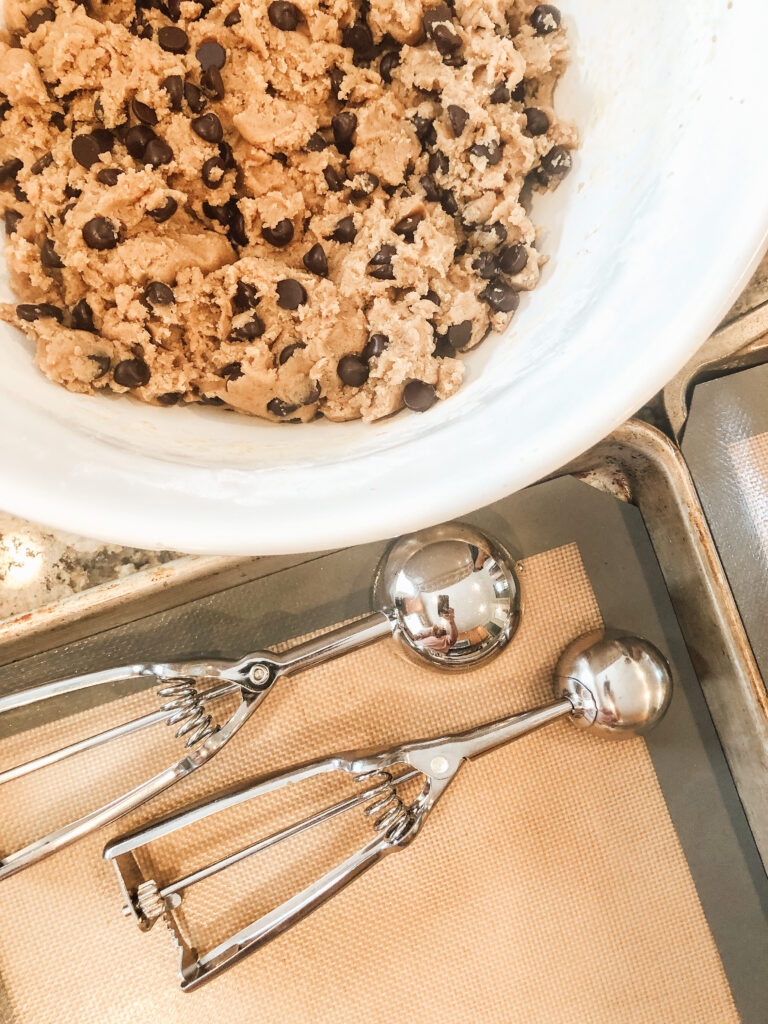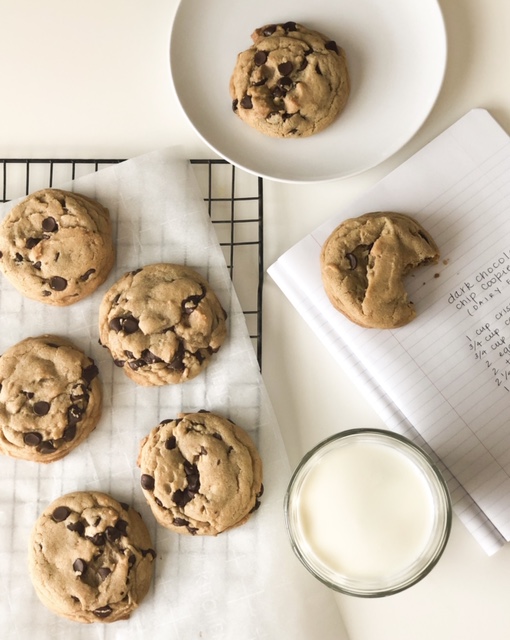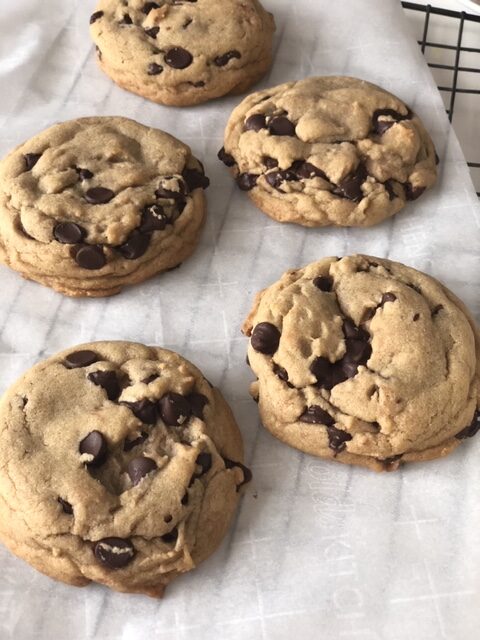 ingredients:
1 cup vegetable shortening
3/4 cup dark brown sugar
3/4 cup white granulated OR natural cane sugar
2 eggs
2 tsp vanilla extract
1 tsp baking soda
1 1/2 tsp salt
2 1/4 cups of all purpose flour
2 cups of quality dark chocolate chips* OR 12 ounces of quality dark chocolate*, coarsely chopped
I hope you enjoy them as much as we do.
Follow me on instagram for more (@oliviamilana)
If you try this recipe let me know!