ingredients: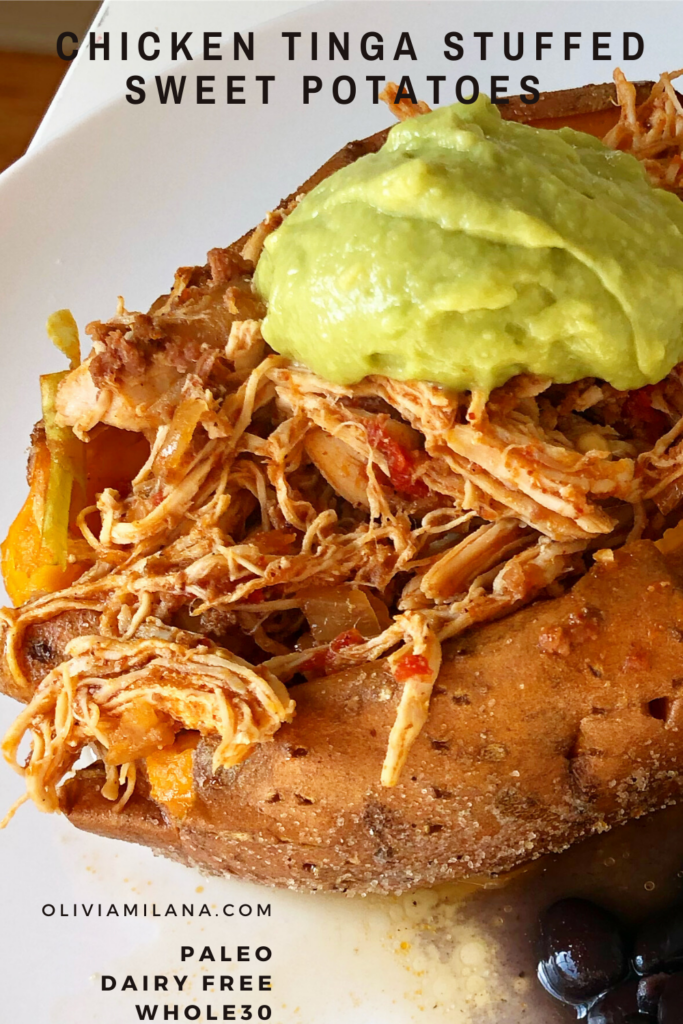 *Optional: Top with guacamole, monterey jack cheese, pico de gallo and/or cilantro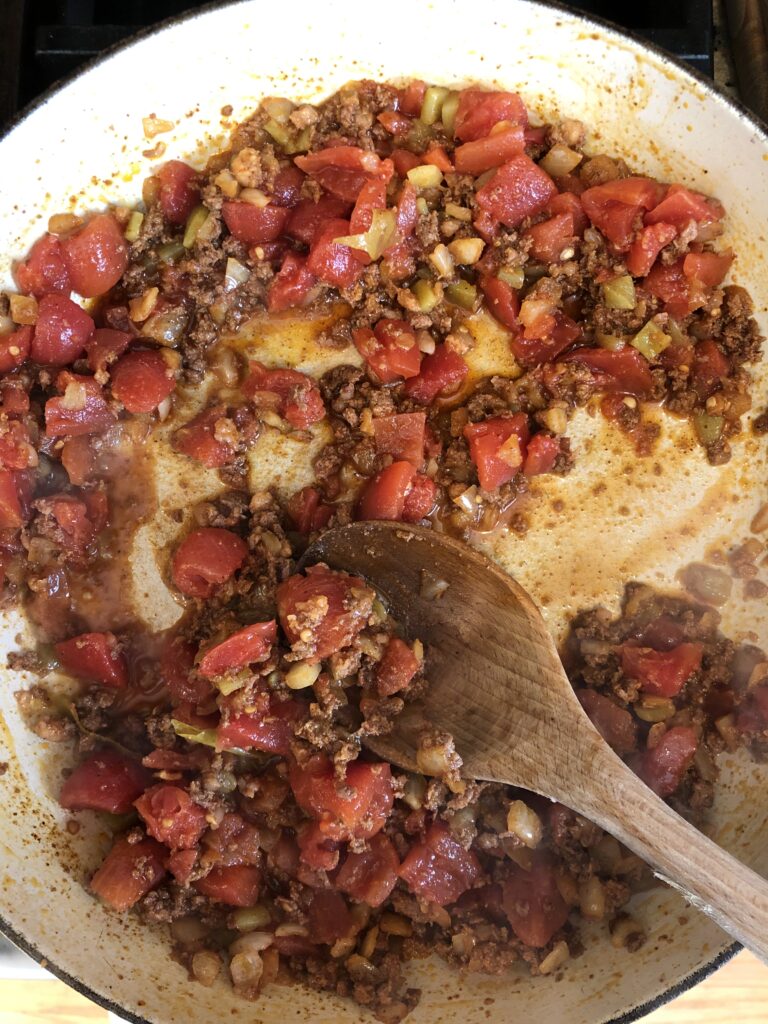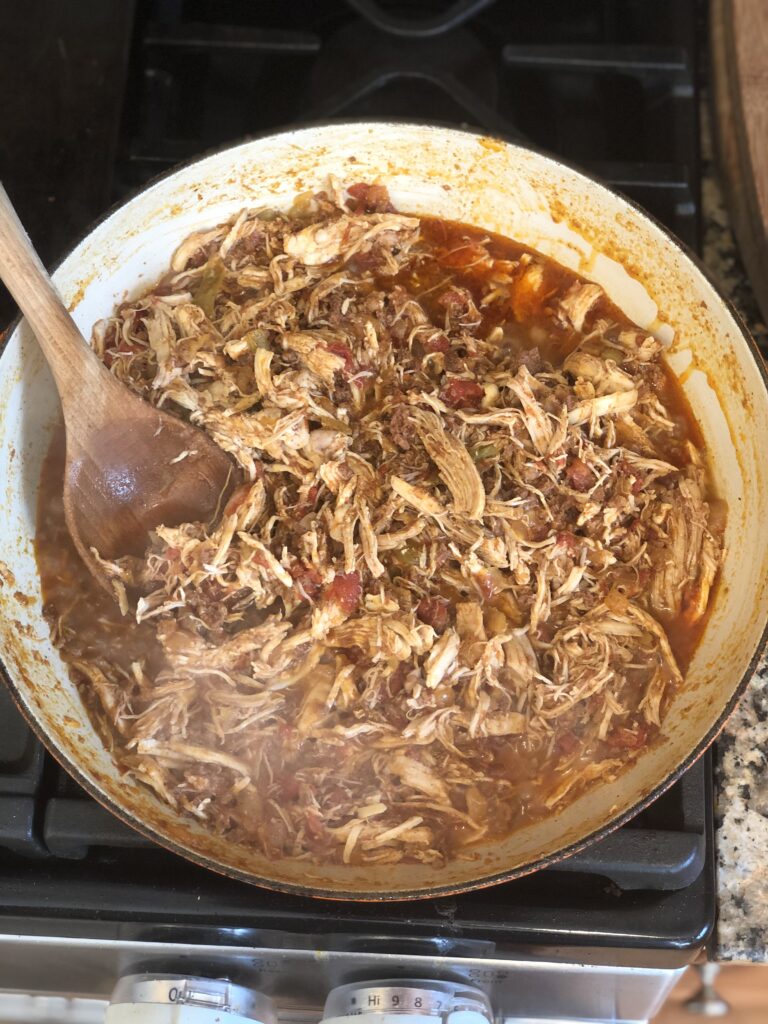 3 chicken breasts, cooked & shredded
4-6 sweet potatoes, baked at 425 for 45-50 minutes
8 oz of pork chorizo, casing removed
1/2 of one yellow onion, diced
1 can of diced tomatoes, drained
1/2 of one can of diced green chiles, drained
1 cup of chicken stock
instructions:
In a large sautee pan over high heat, add pork chorizo (break it up with the back of a spoon/cooking utensil). Cook until fully browned, approximately 6-7 minutes
Add onion and cook until translucent and fragrant
Add diced green chiles, diced tomatoes and continue to cook for 4-6 minutes.
Add cooked shredded chicken and chicken stock to pan. Bring the mixture to a boil.
When Tinga mixture has thickened and liquid has reduced to a light sauce, remove from heat and spoon over warm baked & sliced sweet potatoes.
My husband LOVES chicken tinga street tacos and adding the baked sweet potato is a game changer. It's filling, nutritious and delicious. This is a weeknight staple at our house and a great way to utilize leftover chicken breast OR a great recipe to whip up with a supermarket rotisserie chicken.
This recipe is:
Gluten free
Dairy free
Great for Paleo & Whole30
Small modifications can be made for nearly every stage of baby – toddler.
Enjoy!
Find me on instagram @oliviamilana
If you try the recipe, tag me and let me know what you think!