On Property? Off Property?

Typically, this wouldn't even be a discussion my family has when we are planning a Walt Disney World vacation. We are on property people. Full stop.
Well, times aren't typical at the Hand Sanitizer Capital of Central Florida, so we decided to look at all of our options for our upcoming vacation. This decision would have been a piece of cake if WDW wasn't currently operating under Covid-19 restrictions.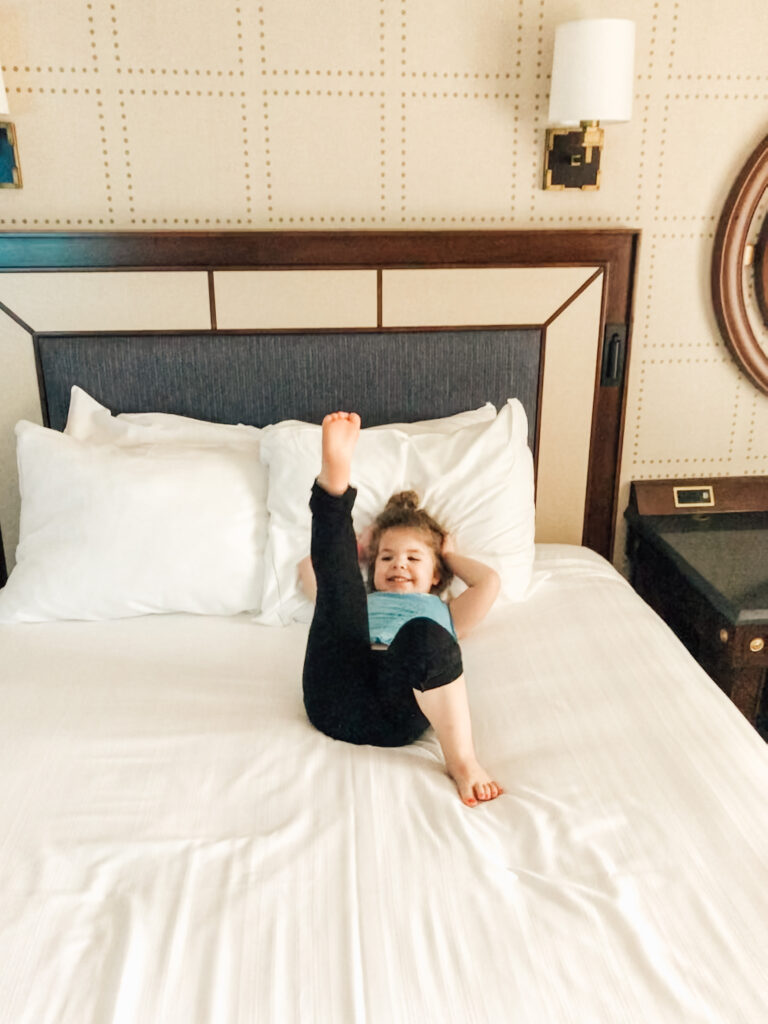 Me? Stay anywhere that doesn't have a Mickey waffle in the lobby and extra magic hours? WOW. The silver Mickey shaped spoon is firmly lodged in my mouth.
But, the restrictions and decreased availability at many resorts really pushed me out of my on property elitist comfort zone. Hopefully, this pros and cons list can save your family a brainstorming session and hours of comparing square footage and amenities of resorts. (Hours? ? ok ok I'll admit- I may have just started looking at resorts/vacation rentals just because I enjoy it)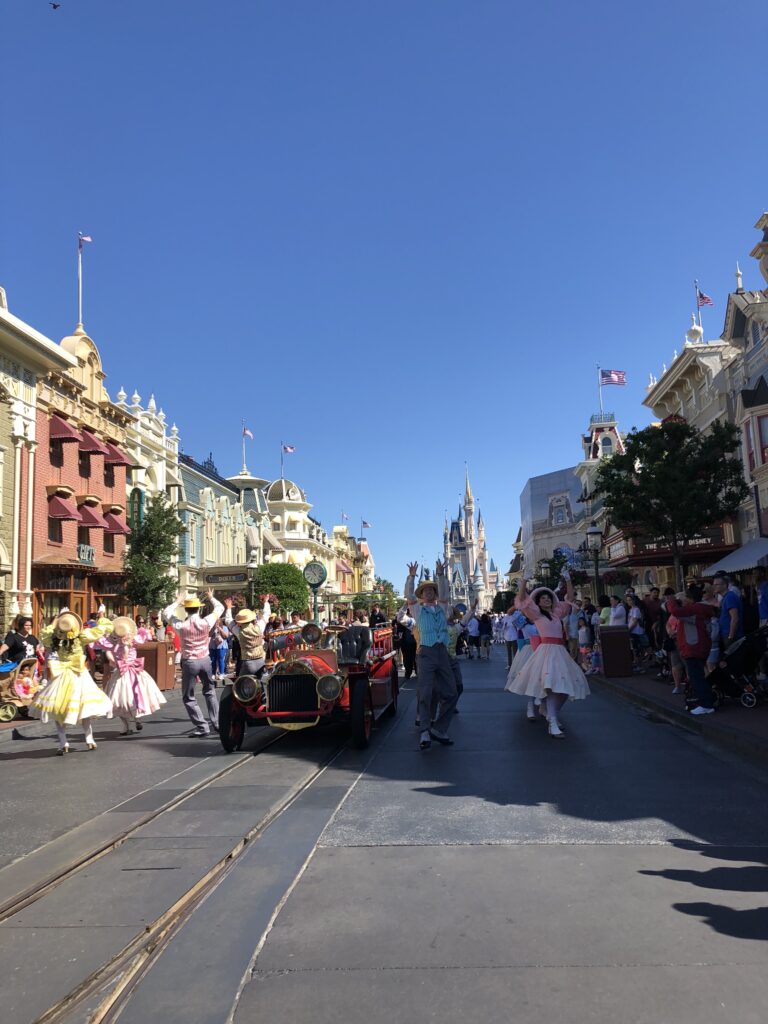 On Property CONS:
• No Extra Magic Hours:
This is a biggie. Pre-Corona Disney had extra hours of operation in select parks (on select days) for Disney resort guests. Early mornings in MK are *chefs kiss*. It's a great way to get a jump on the lines and ride all of the more popular rides. But, right now, the Parks have pretty restricted hours across the board with no *extra magic* benefit as a resort guest.
• Limited Transportation Options:
There are limited buses and boats. There is also limited operation of the monorail and skyliner. There are limited guests as well, but the convenience of having consistent buses and other transport that operate earlier & later hours is so much more convenient then waiting around for longer periods of time for a nearly empty bus at the bus stop.
• Limited Dining Options:
Many table service (and quick service) dining options at the resorts are still closed, offering limited outdoor seating or take out.
On Property PROS:

• Easy Access to the parks, especially with the limited hours:
It's a blessing and a curse. Although, I don't love the limited hours in the park. It's nice that the resort is only a quick ride away when the park day is over at 6pm. That leaves plenty of time to explore the resort, squeeze some pool time in and maybe even catch some Mickey cartoons on channel 31 ?. It would also be a great time to enjoy the quiet atmosphere of the resorts. Each resort has beautiful theming and gorgeous landscaping, fantastic for quiet sunrise or sunset walks.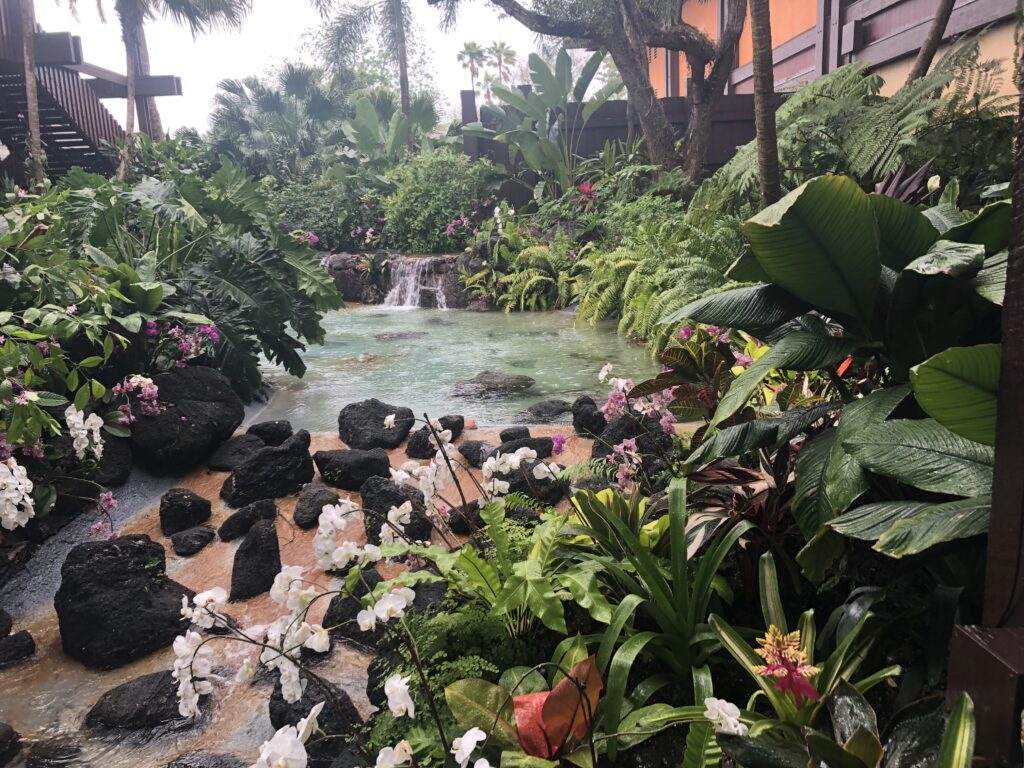 • Disney Resort Food is BOMB:
Disney food is superior to almost all food. Yes, a lot of restaurants are closed. Yes, some are take out only. I don't care if I have to eat it in a box with a fox, on a rake with a snake, I just want to eat it. I'll eat in standing in the rain on top of a trash can (ahhh sweet memories of Food & Wine 2016). It's just really that good and I like to be close to food. ??‍♀️

• Extreme Cleanliness Standards:
Disney Resorts already have impeccable standards when it comes to Mousekeeping, but during the pandemic, they go the extra mile.

• Parking Shuttle Shutdown:
This is a big deal for us. In that huge parking lot without a parking shuttle ? This means I'll definitely double my steps for the day while pushing the stroller and dealing with super antsy kids on the way into the park and overtired kids on the way out. There are ways around this (paying for priority parking, having an Uber drop you off at the contemporary resort and using their direct walkway to MK- don't tell Disney I told you that one, getting dropped off at the front of any of the other resorts…) but we had to weigh this all out.

• The pools are OPEN:
Unlike other off property resorts, the pools are OPEN and with the reduced amount of guests. Think of how many times you can go down the water slide until other adults show up and judge you! ? You do have to wear your mask while walking around the resort, but the pool is mask free!

•DEALS $$$$:
This would be the time to score some savings. If you are trying to cross some resorts off your bucket list or trying to save on a holiday stay, it would be a great time to book! Disney rarely has room offers during the holidays, but this year they have some availability and some great rates to take advantage of (especially if you are renting DVC points, but that's for another post…)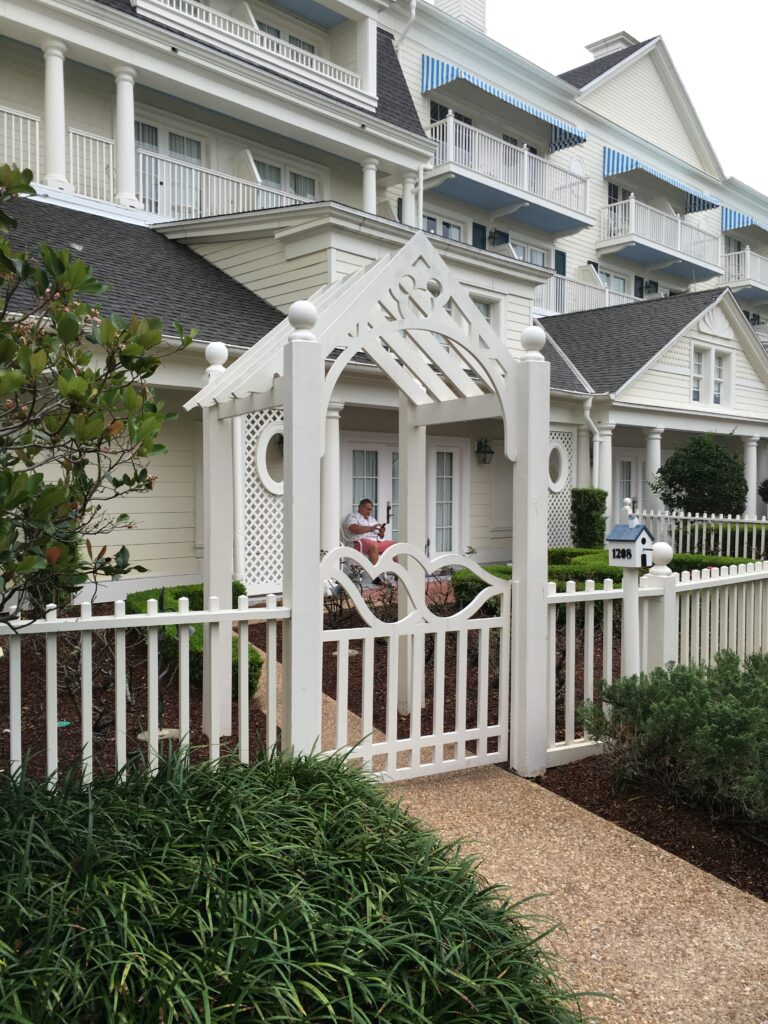 Alright, let's move off property. There are a TON of options off property. Good neighbor resorts, other hotels in the Orlando area, rental condos, houses, etc. I had the job of finding accommodation for 11 of us for this upcoming Disney vacation. This definitely weighted our decision, but we could have found comfortable rooms on property in smaller groups. Just keep that in mind.

Off Property CONS:
• It's not Disney:
I know. I feel your eyeroll, but hear me out. Nothing matches the Disney level of service. There may be some exceptions, but they are few and far between. If you have an issue with your room, they will make it up to you PLUS some. On a past visit, we stayed at Art of Animation and when we checked into our room, the carpet was wet from a recent clean. We walked back to the front desk and explained to a cast member the inconvenience and they adjusted our reservation to a pool view family room (Essentially, moving us to a 1bd/2b suite from our standard studio). This was at no additional cost and with nothing but apologies and smiles. Magical.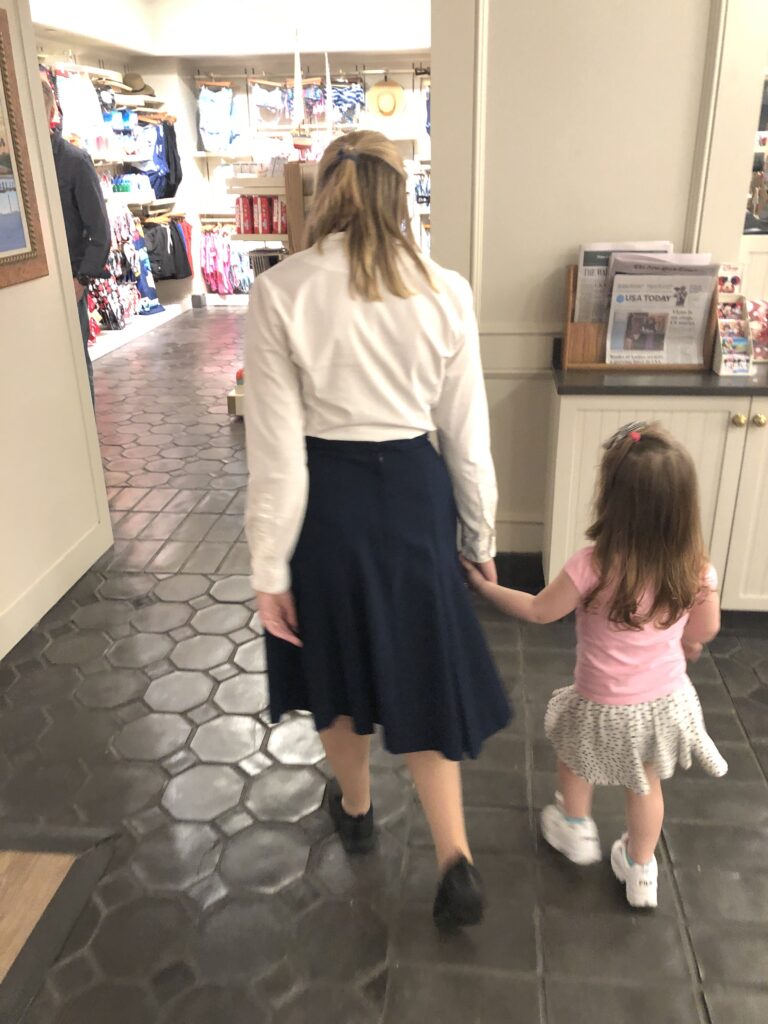 • Traffic:
Traffic is a HUGE factor for us. With an absolute minimum of a 20 minute commute for nearly all stays off property, I start sweating. Have you ever sat with a baby and a toddler in traffic? It's not magical. The park hours are also very similar to rush hour. Yikes.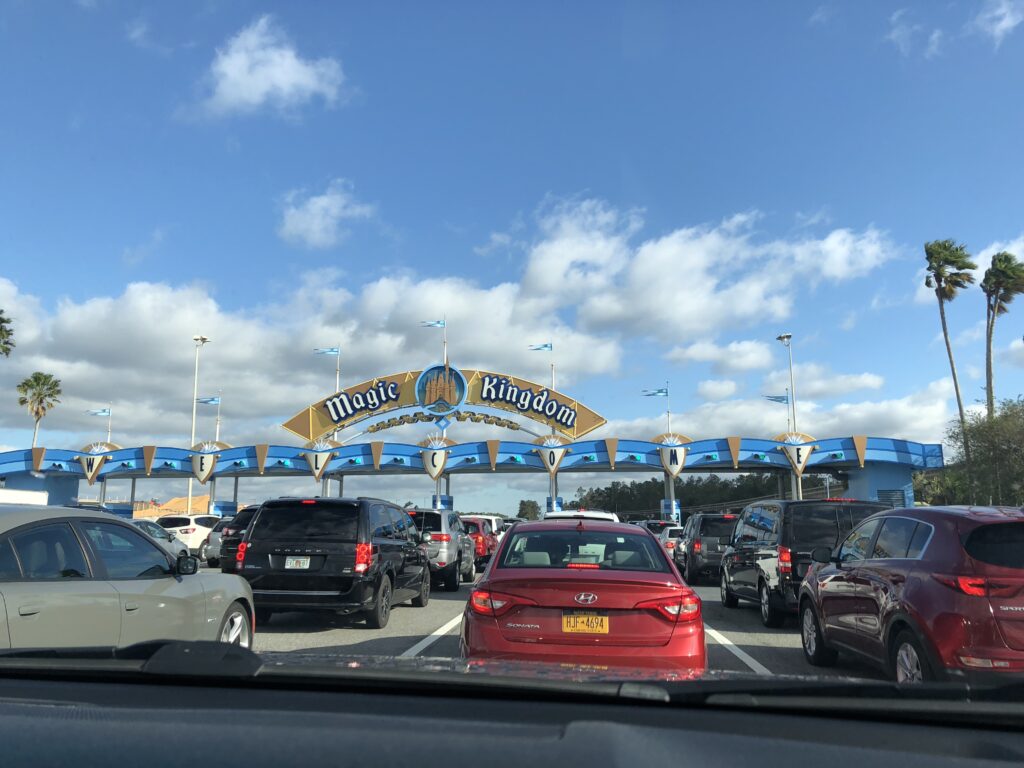 • Cleaning standards/ Housekeeping and other closed amenities at other resorts:
Just like I covered above, Disney has the edge on cleanliness practices and is crystal clear about the amenities that are open and available to guests. Many resorts are not under the same scrutiny as Walt Disney World is during the pandemic. They are trying to be the pillar of safe and healthy tourism during a time of Covid. They have no choice but to have sky high standards. The other resorts may be trying to replicate the steps Disney has taken, but they don't have their feet held to the fire like WDW. Will your resort be as clear about their closures? Will they be as strenuous with their cleaning standards?

Off Property PROS:
•Budget:
My jaw dropped when I scrolled the available rental homes available for HALF of what we have paid to stay on property. It's criminal that it has taken me this long to seriously consider staying off property. Disney just lures my money away from me. For example, we are renting a 9 bedroom(!) home with a private heated pool, cinema, game room for all 11 guests for less than it would cost for half of our party to stay at a moderate resort. We are staying at a home attached to A large resort with great amenities (water park, golf course, club house, etc.)
• I don't have to share a room with my children ?:
My kids are beautiful wonderful creatures, but they are god awful sleepers. I need to put them in separate pitch black rooms. Sharing a room must read middle school sleepover party to them because I end up in a snack covered bed, beyond exhausted and bullied at some point.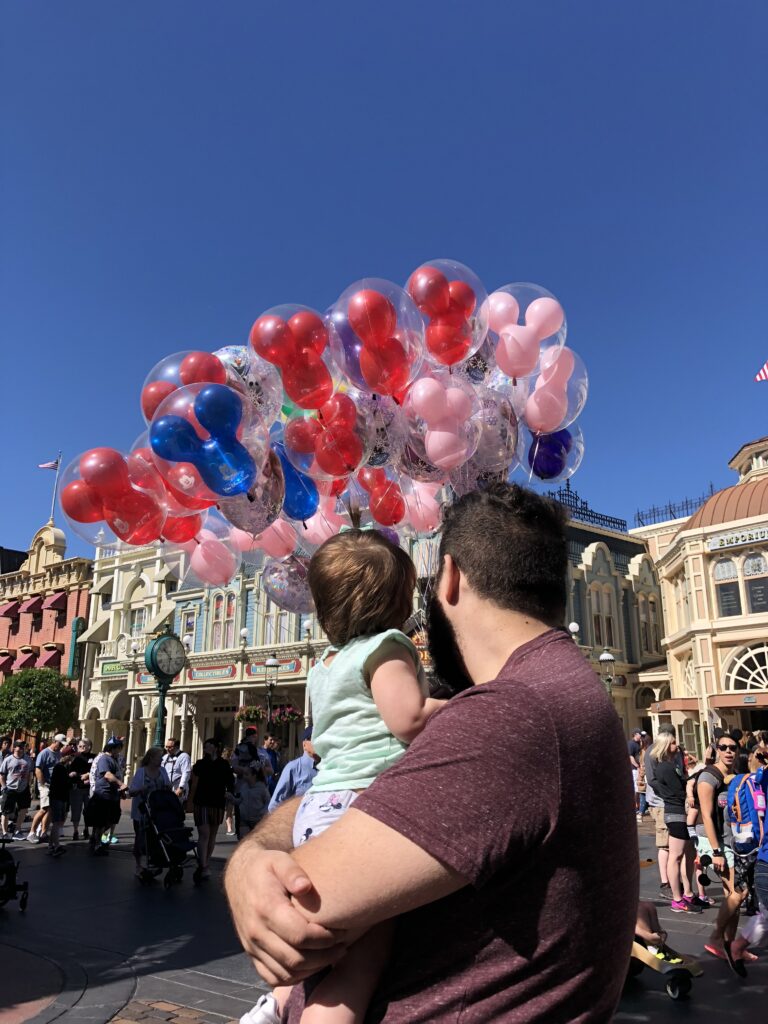 • Unlimited food delivery:
I will reiterate, it won't be Disney food, but getting some good Thai delivery or pizza delivered around the clock is appealing. Also, quickly running out to Publix or grabbing an ice coffee down the street isn't too much of an inconvenience.

• Cooking/Hosting:
This may not be appealing to everyone, but having a full kitchen and a full sized refrigerator to fill with all the juice boxes coffee creamer I can get my hands on is a HUGE benefit. This trip is to celebrate my son's first birthday so it will be nice to have some of his favorite foods on hand (as well as enough space in the fridge for a proper birthday cake). We can decorate, swim in a private pool, play loud music. It can feel like a true birthday party. It's also great to have space to stretch out when you know we won't be able to go to the park until 11am on some days (CHANGE IT, Epcot ?).
So, yeah we are staying off property in a Vrbo. It's definitely going to be a change from most of our trips, but we are excited.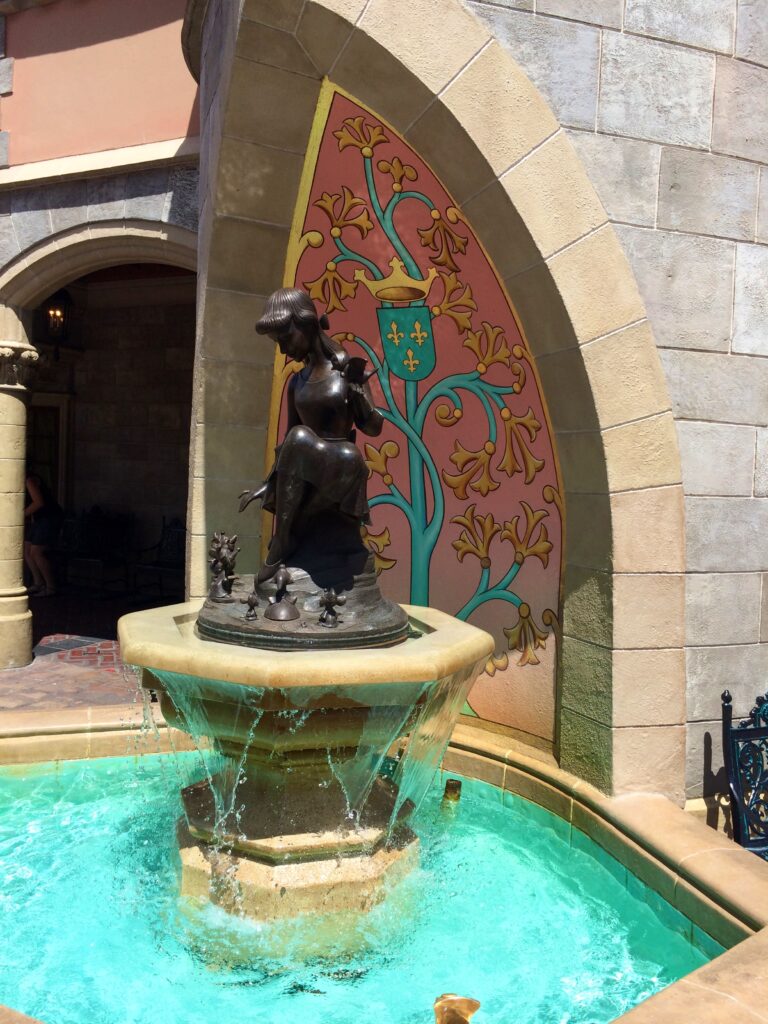 Did I miss anything in this list? Let me know in the comments! I am also going to rant about this on an Instagram story on my new Disney account (othatsmagical) so feel free to catch that show ? .