Bay Lake Tower at Disney's Contemporary Resort serves up views, convenience and serenity steps from the hustle and bustle of Main Street USA. This was our first stay of the year at Walt Disney World in 2021 and it was THE BEST experience. We are returning in November and I can hardly wait!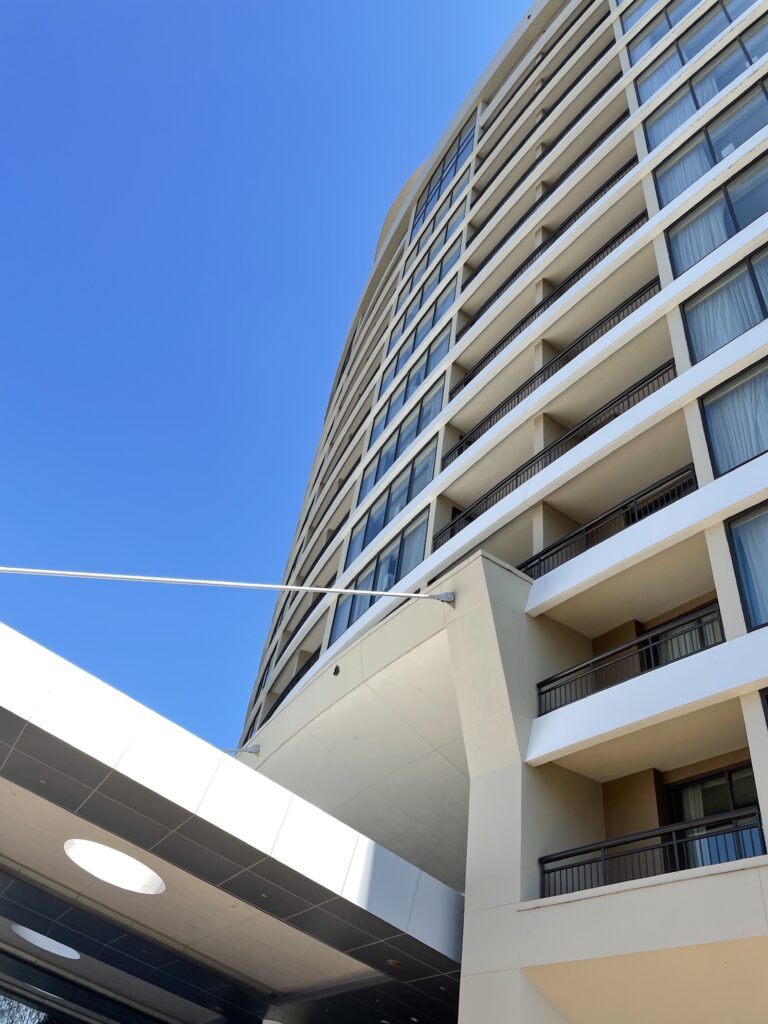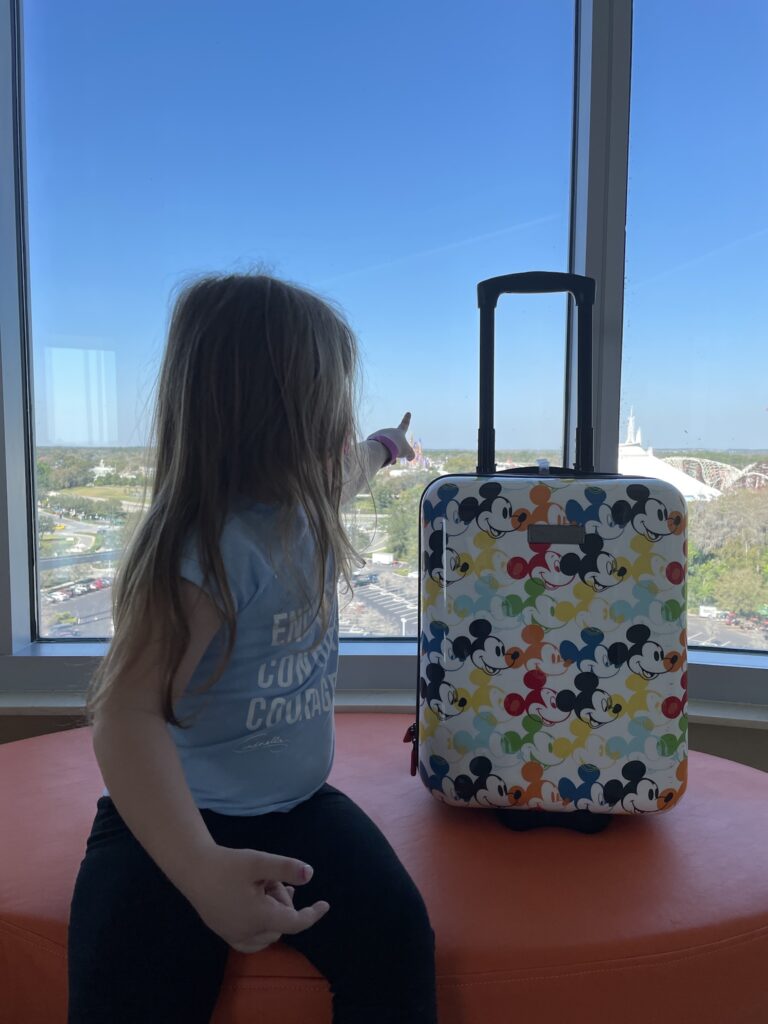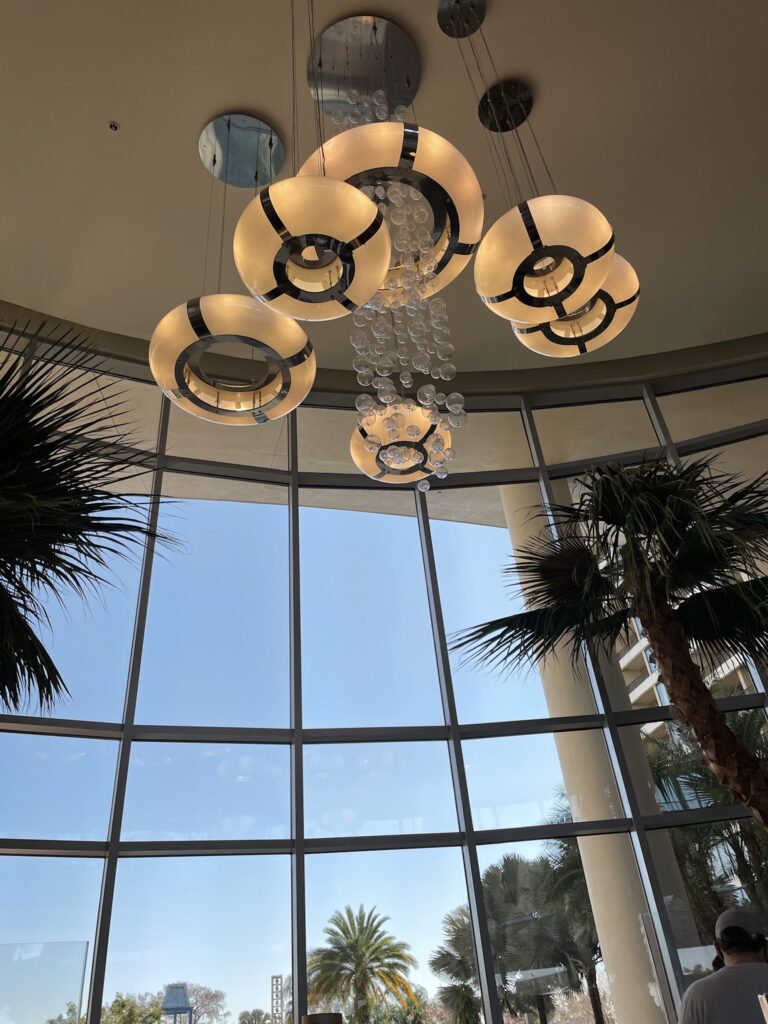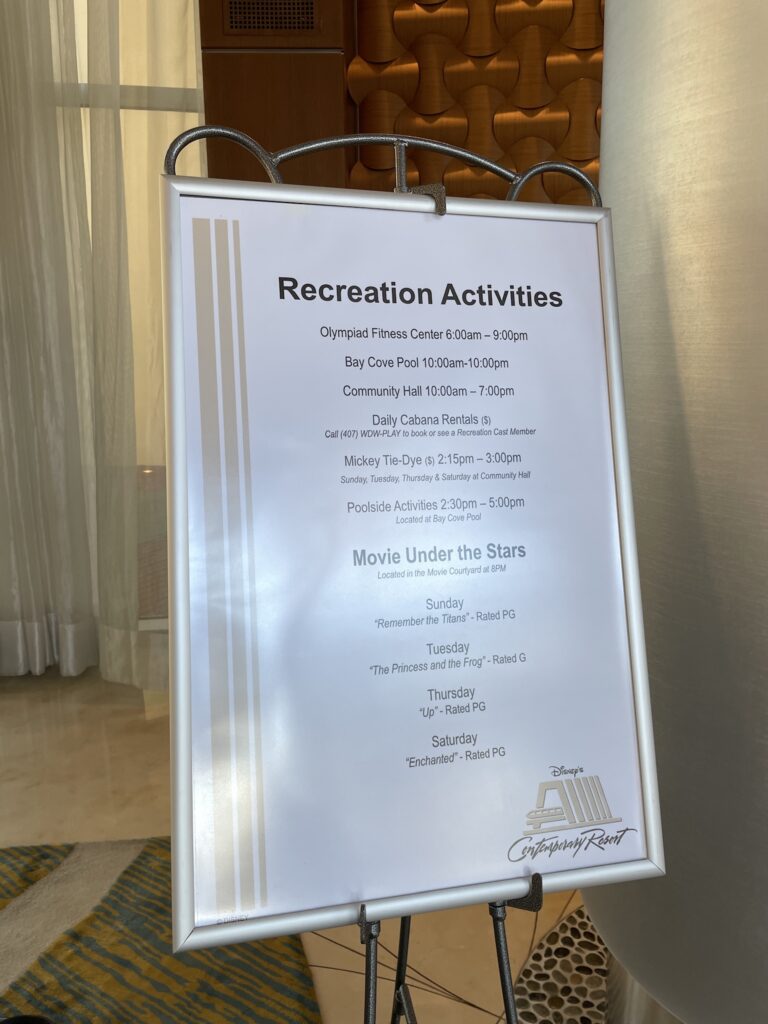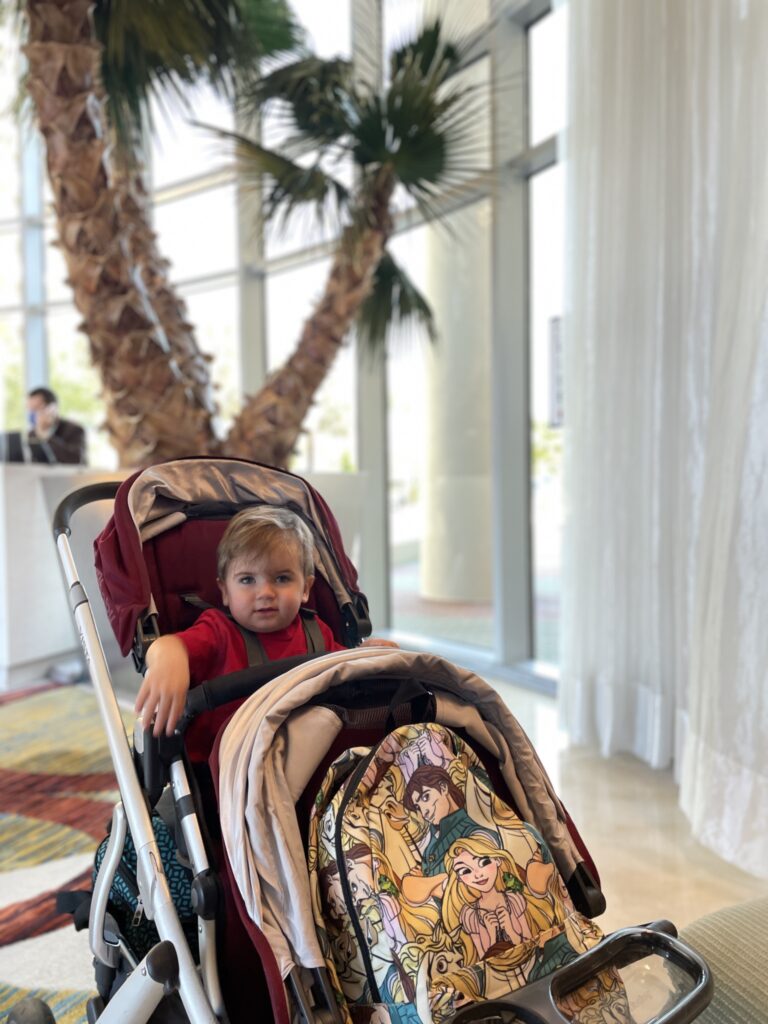 We typically book our WDW stays in the Epcot Resort Area, but we really wanted to maximize our time in Magic Kingdom this trip due to the limited operating hours at Epcot.
Our family enjoys using our arrival/travel day as a resort day. We love checking in via the My Disney Experience App so we can go right to our room, change into our suits and hit the pool.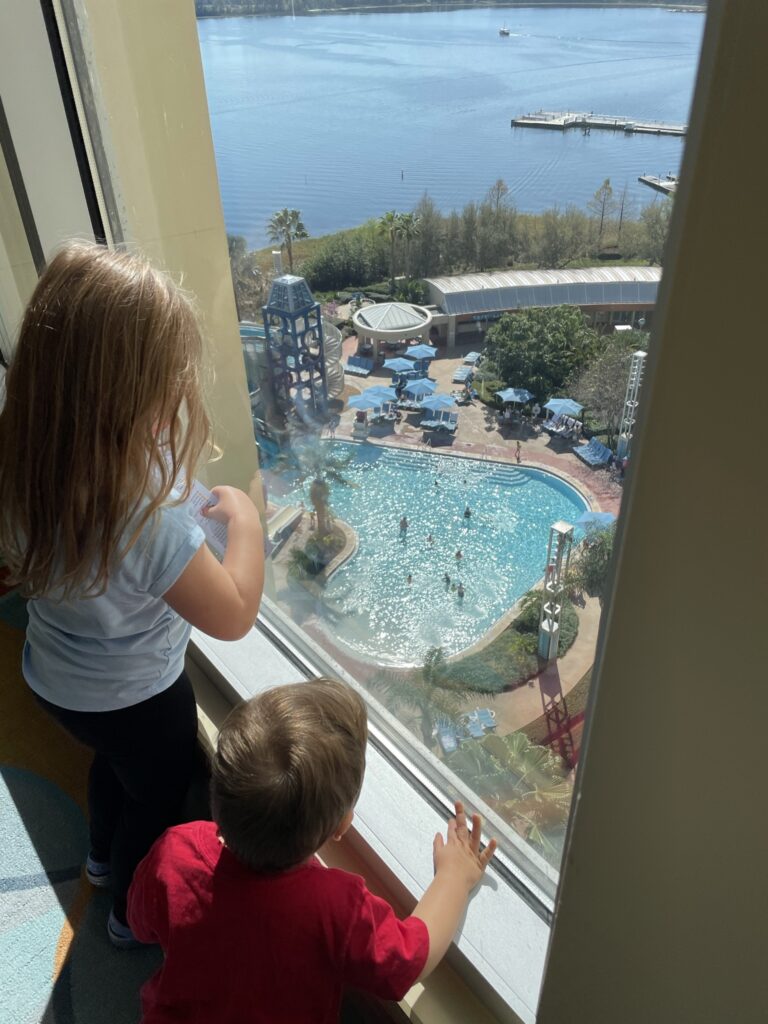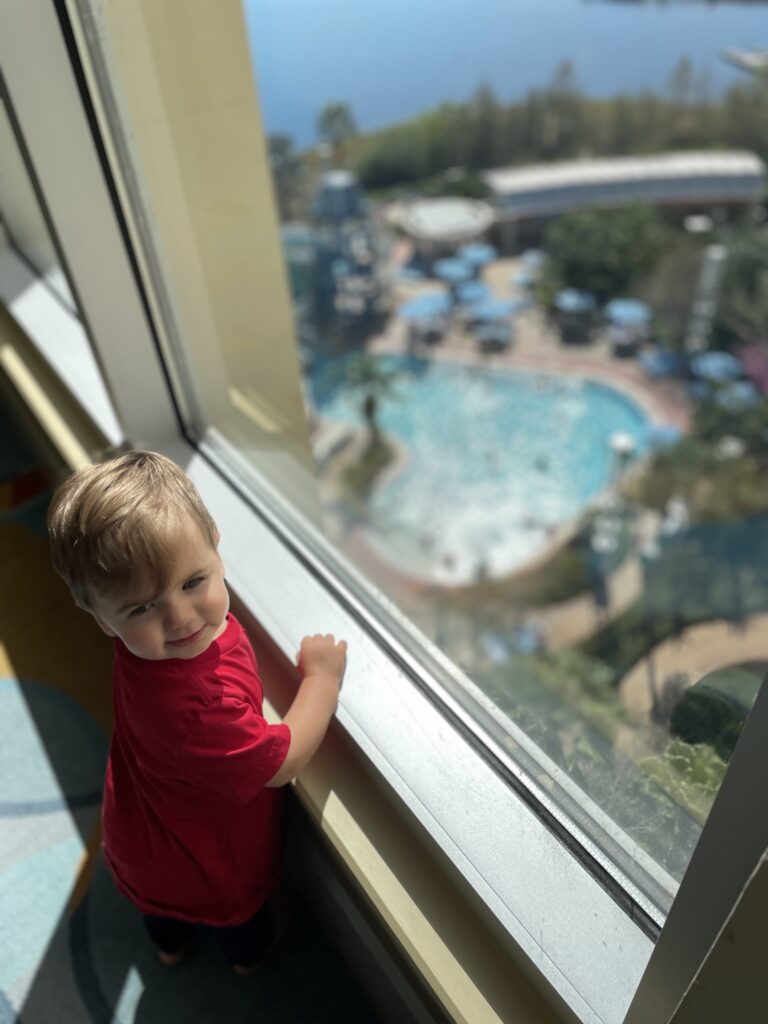 The room design is sleek, clean and exceptionally quiet. We loved having the alcove between the bathroom and the sleeping quarters. If you have a baby or toddler, this is a great space to tuck the crib at night so you can quietly tip toe passed them to use the restroom. Bay Lake Tower is a Disney Vacation Club Property so it features a classic kitchenette which is invaluable for longer st ays or shorter stays if you are a snack loving family.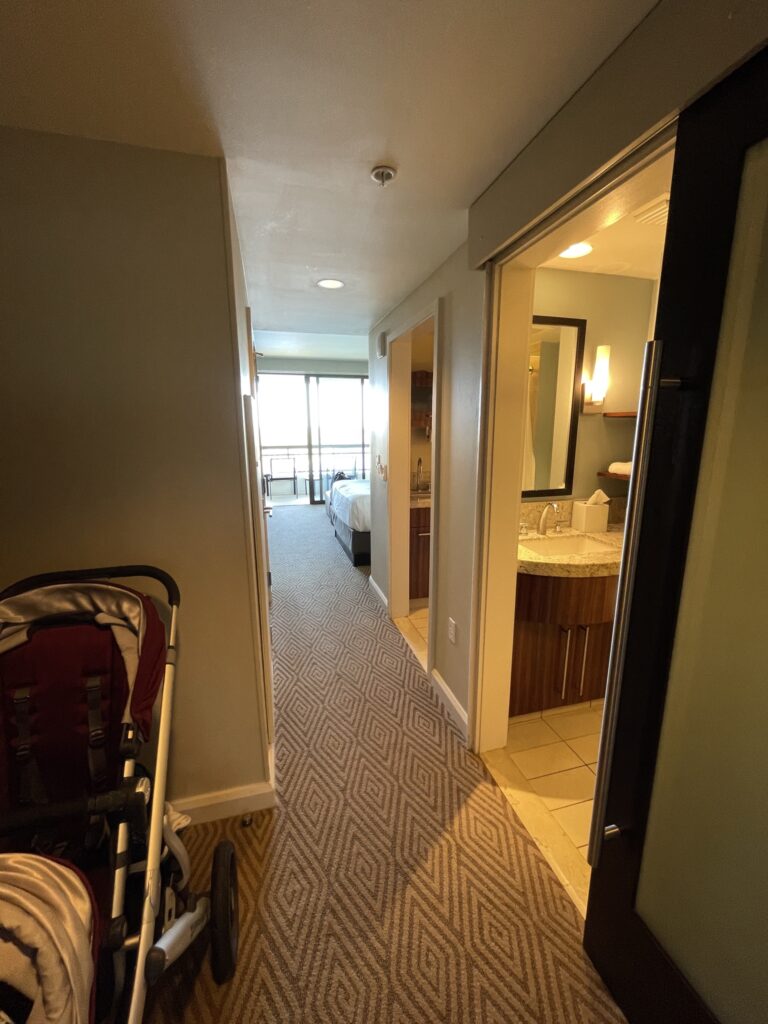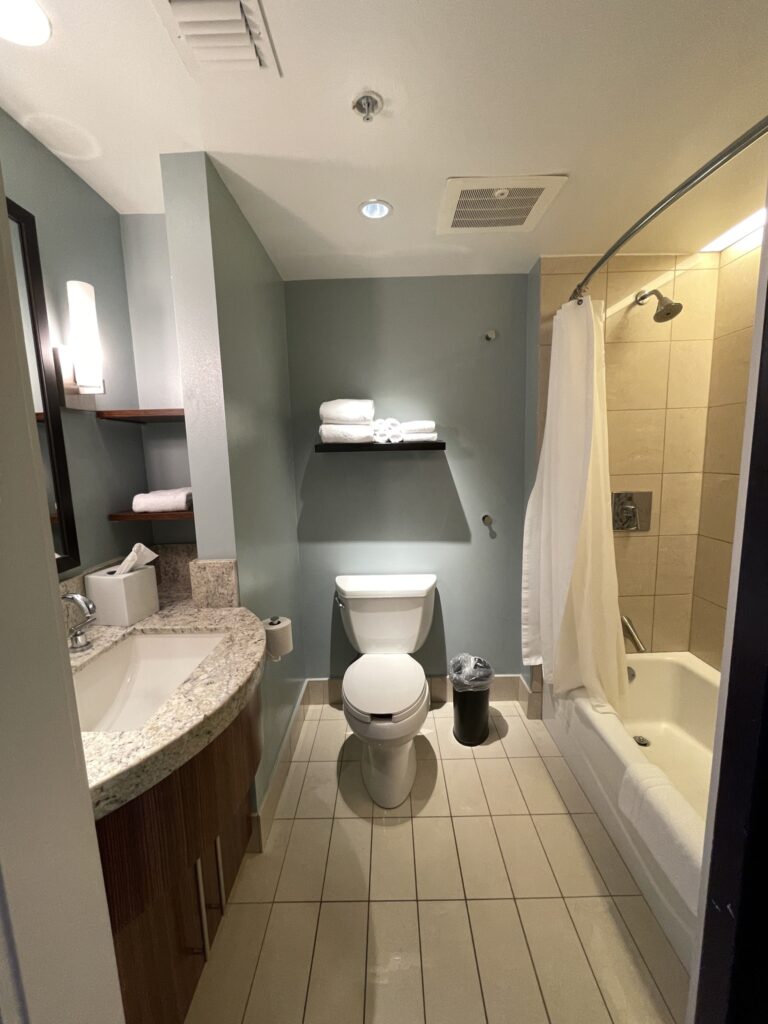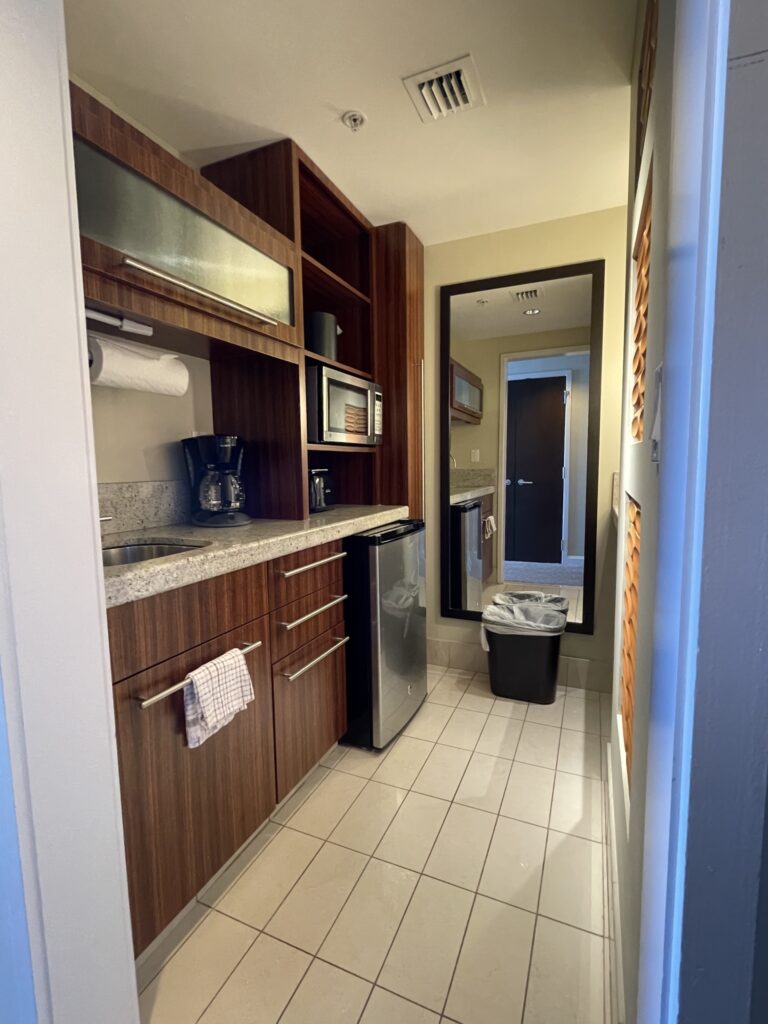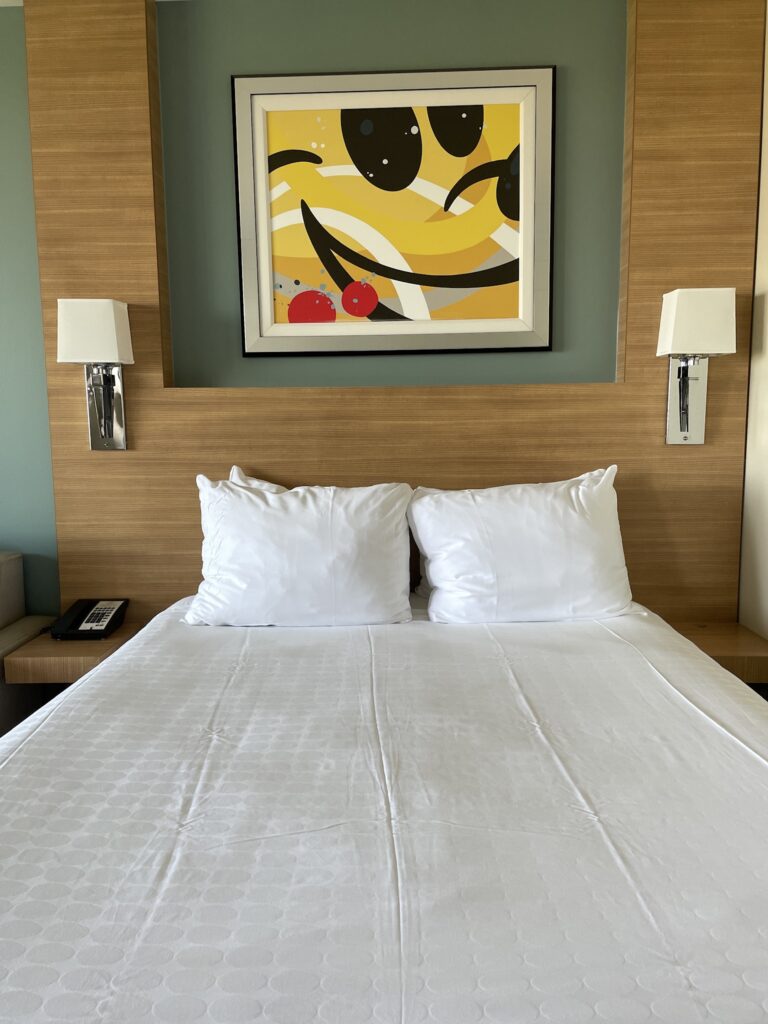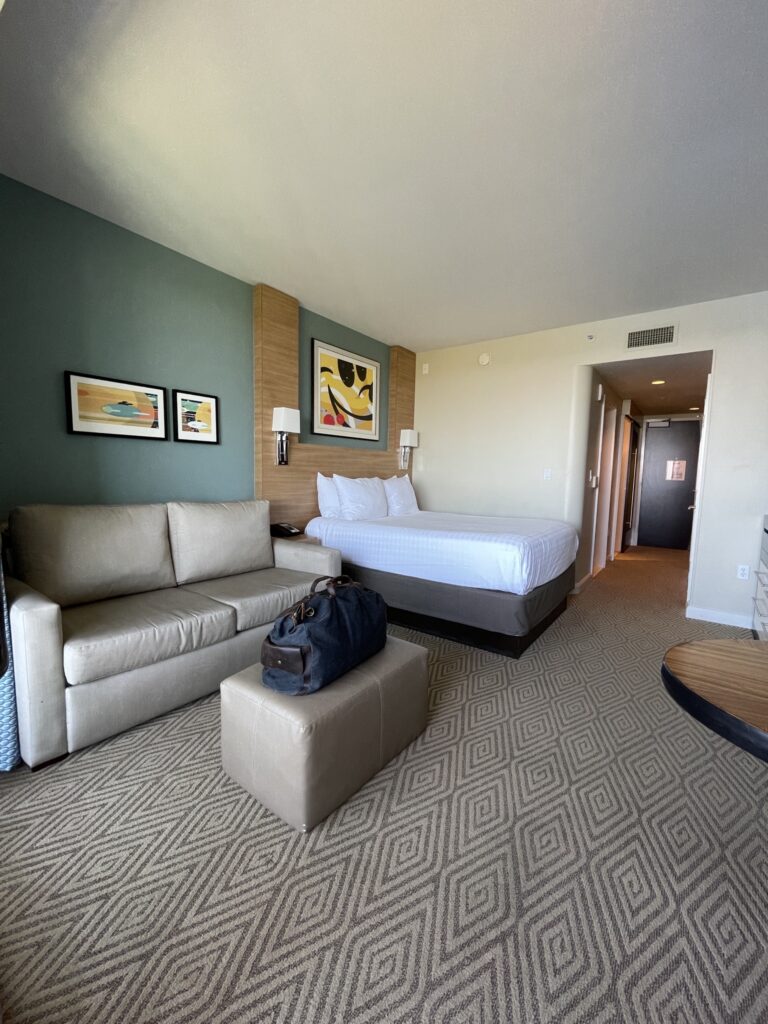 I mobile ordered lunch for the kids and I from Contempo Café and Daniel ordered his lunch from The Wave before heading down to Bay Cove Pool.
Mobile ordering is a great way to bypass lines and conveniently plan your meal at the resort for a leisurely day at the pool. It is also a great tool to avoid post-park hunger meltdowns – order on the monorail ride back to the resort and pick it up on your way back to the room. We love that our family can order from different dining locations so we don't have to compromise on our cravings.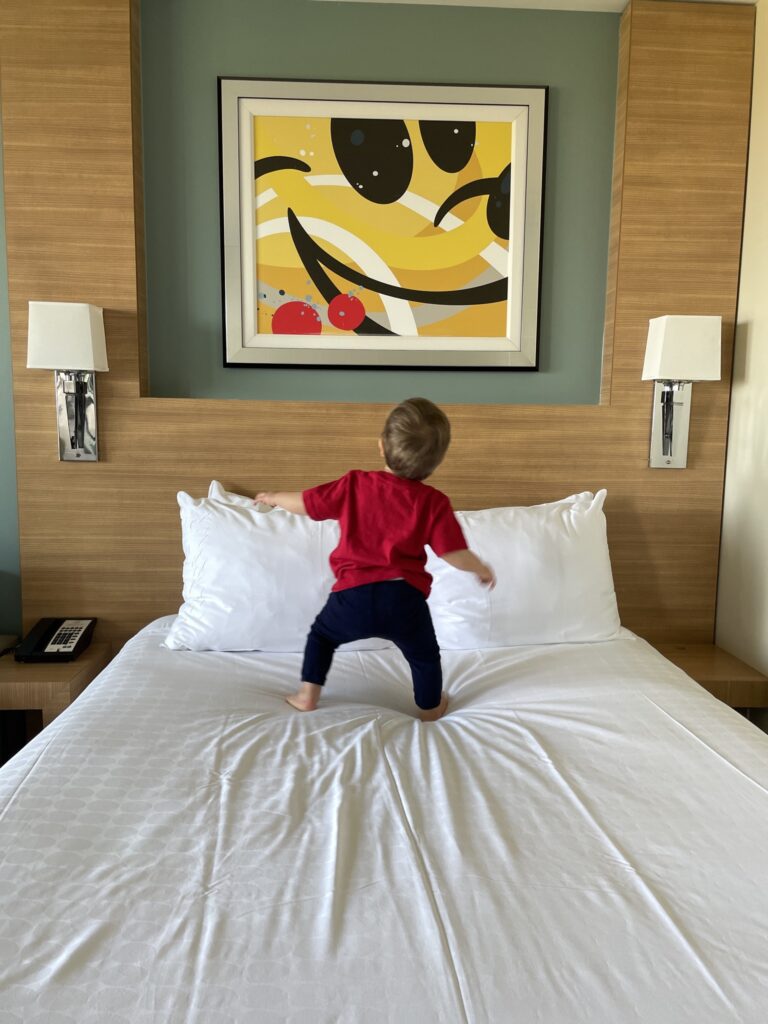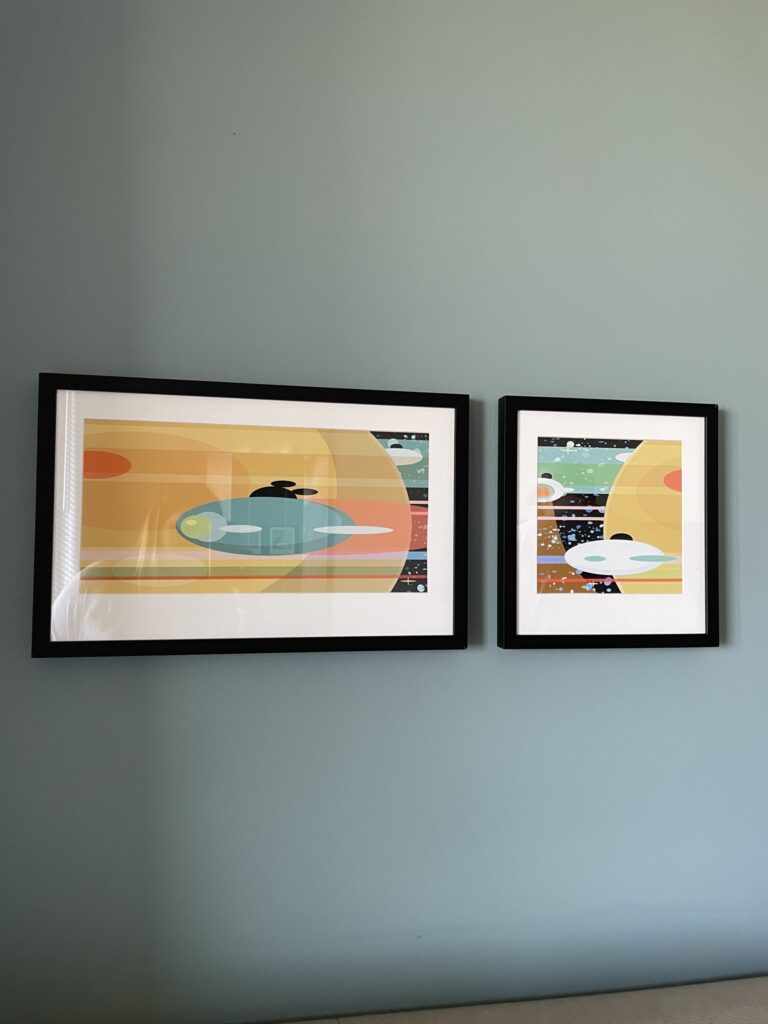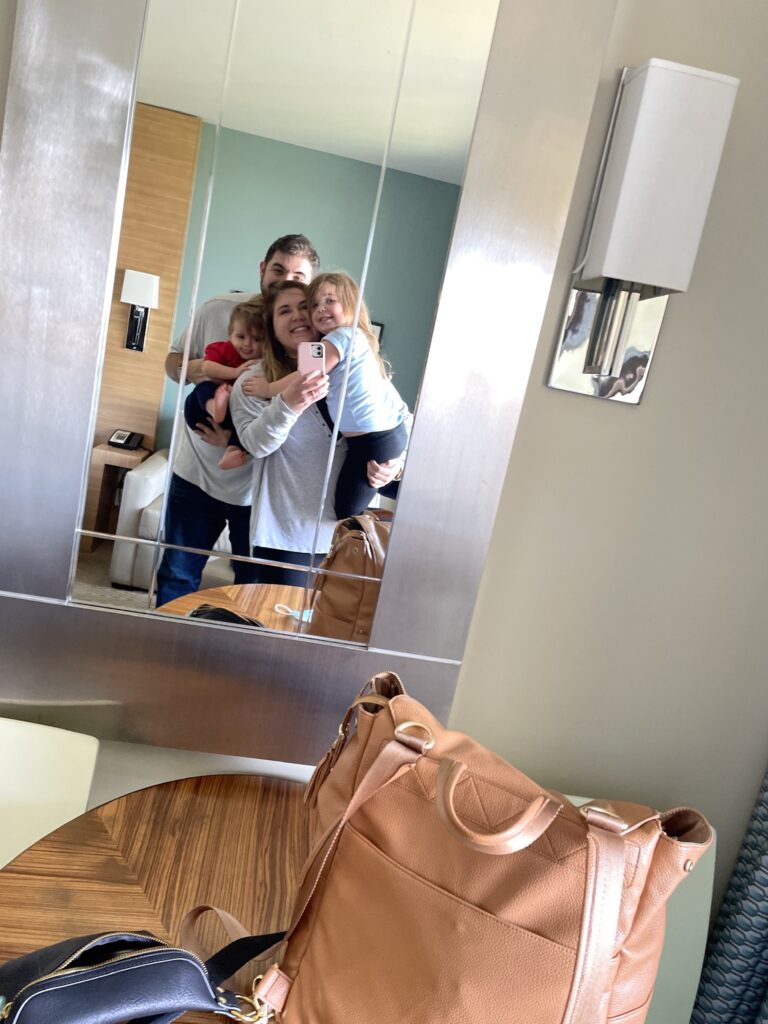 Bay Cove Pool at Bay Lake Tower features a mini slide that is just the right amount of thrill for our preschooler and a larger slide that delivers a bigger splash for bigger kids like us. There is a great water play area but sadly, it was not available due to Covid restrictions during our visit. The Cove bar, next to Bay Cove Pool, features specialty cocktails, wraps and salads.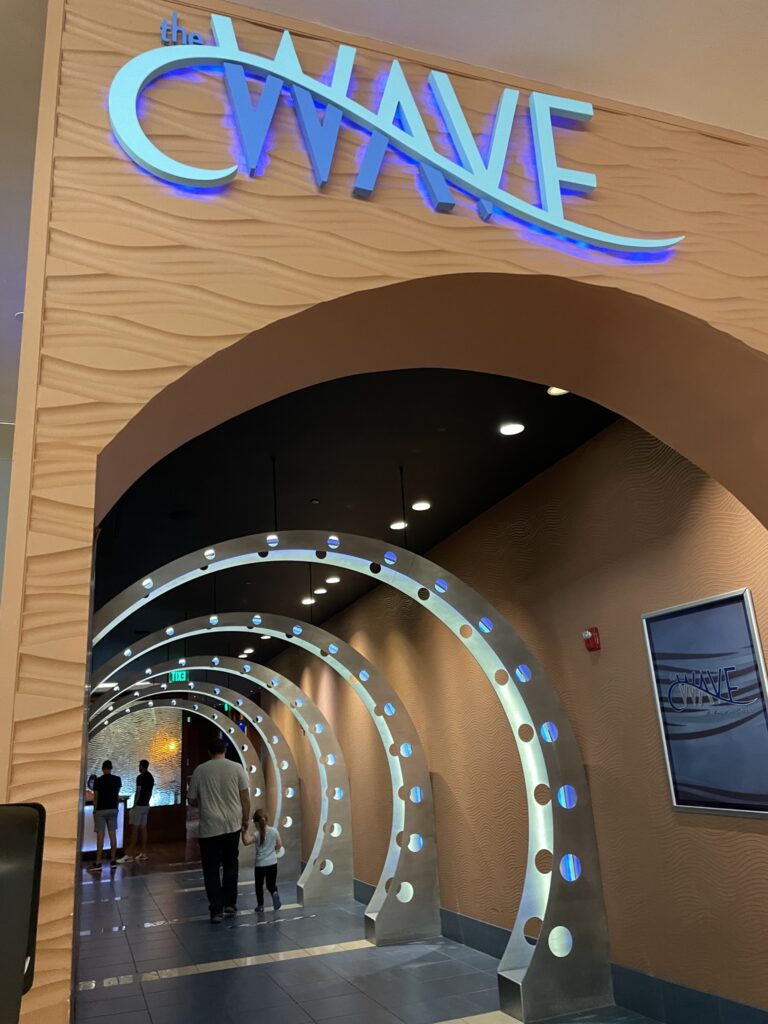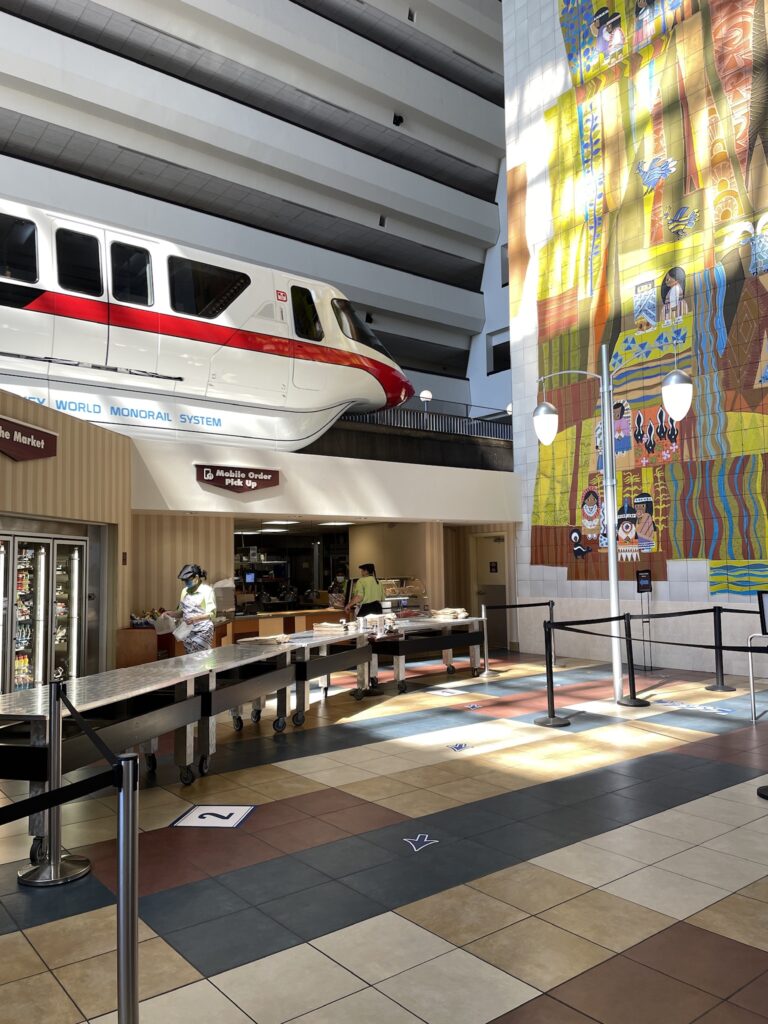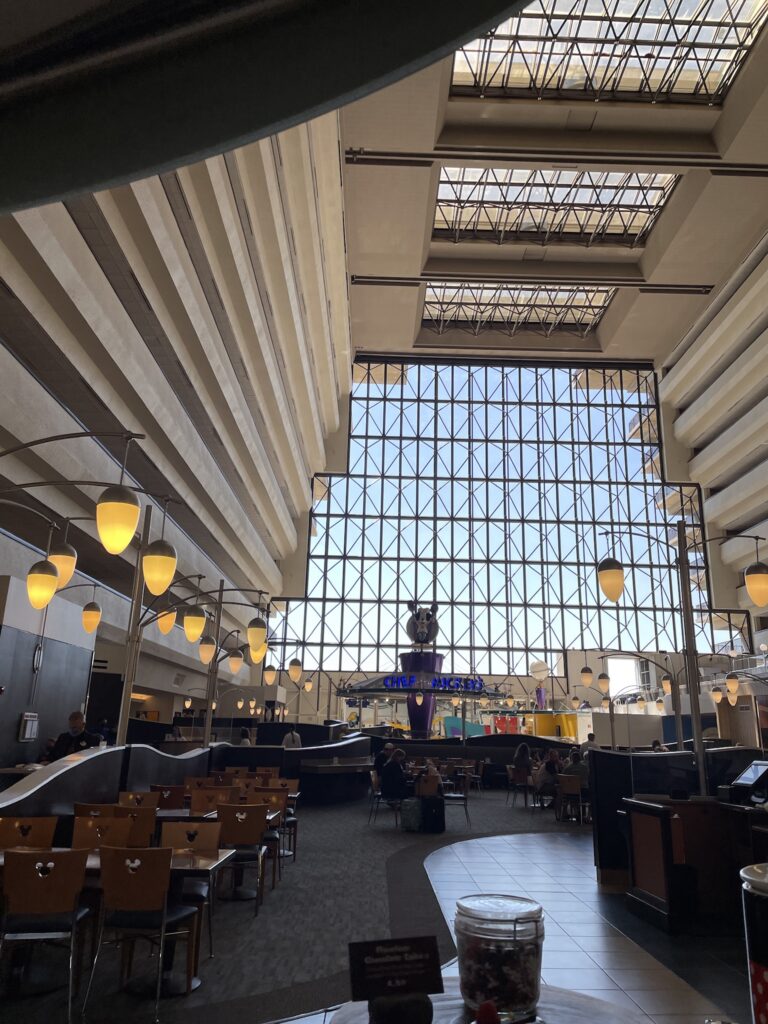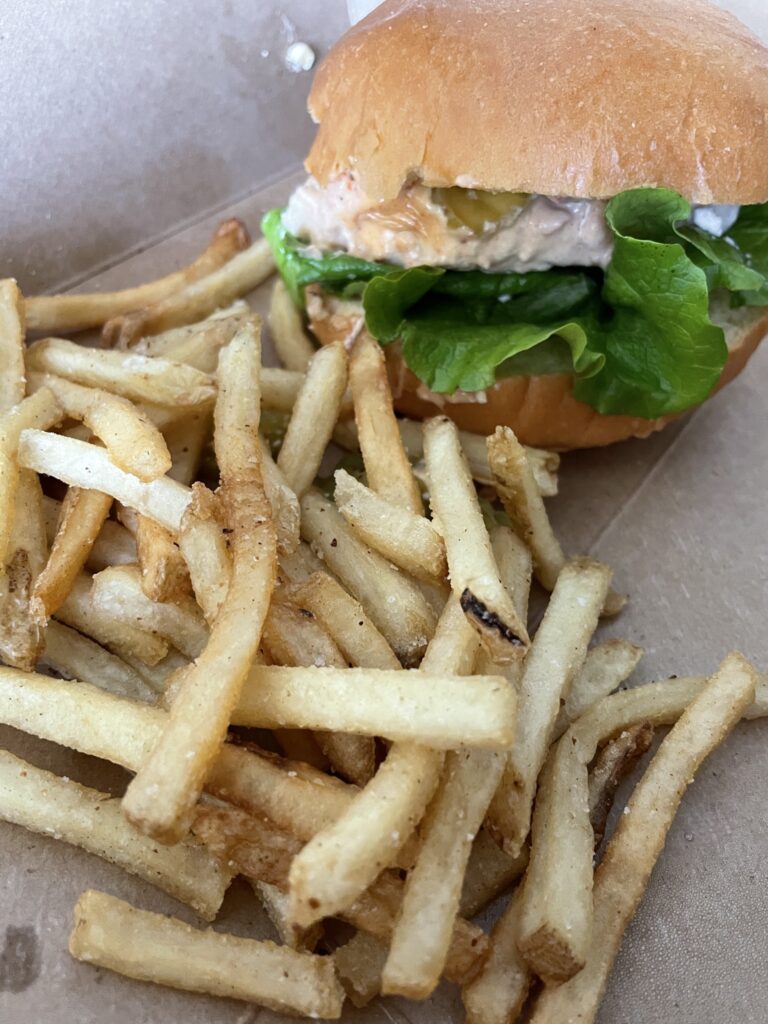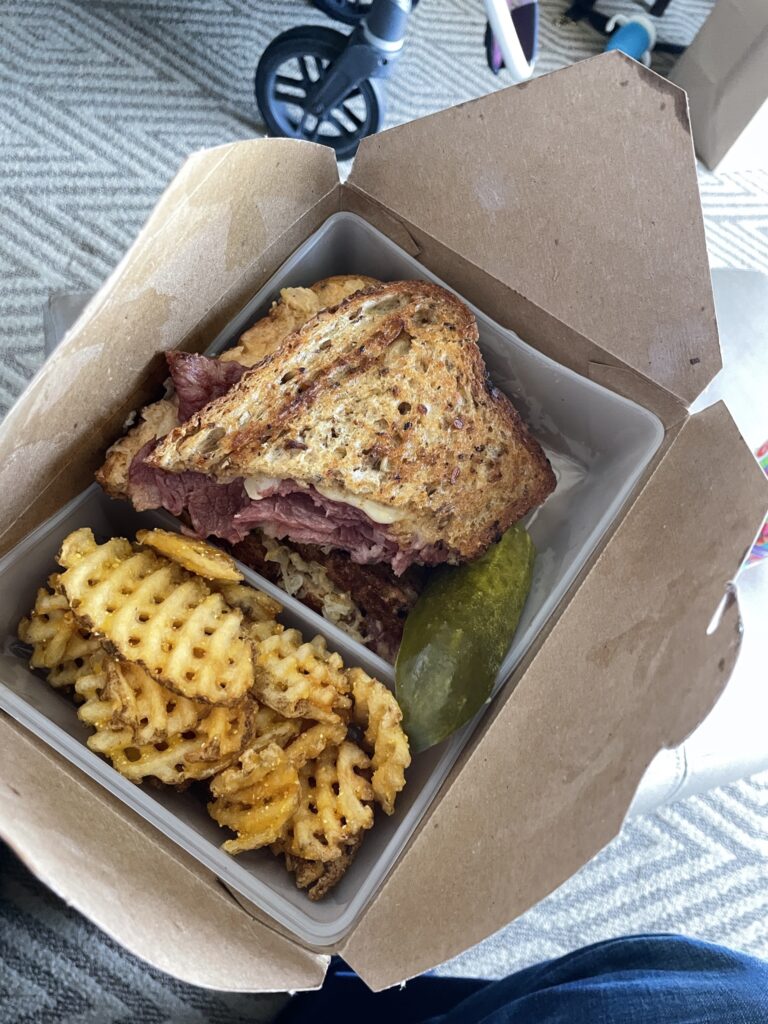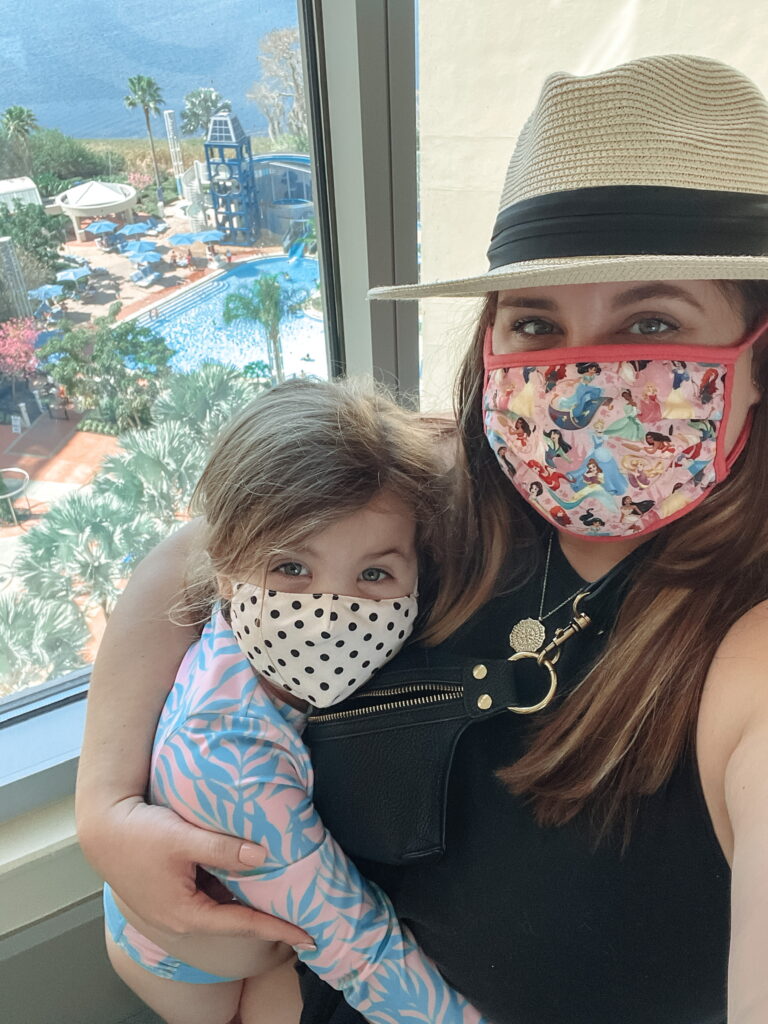 A great benefit of staying at Bay Lake Tower is that you have access to BOTH pools at Disney's Contemporary Resort! A short walk away is the Main pool, another waterslide and another water play area. Complimentary towels and life vests, just like every Disney resort, are provided.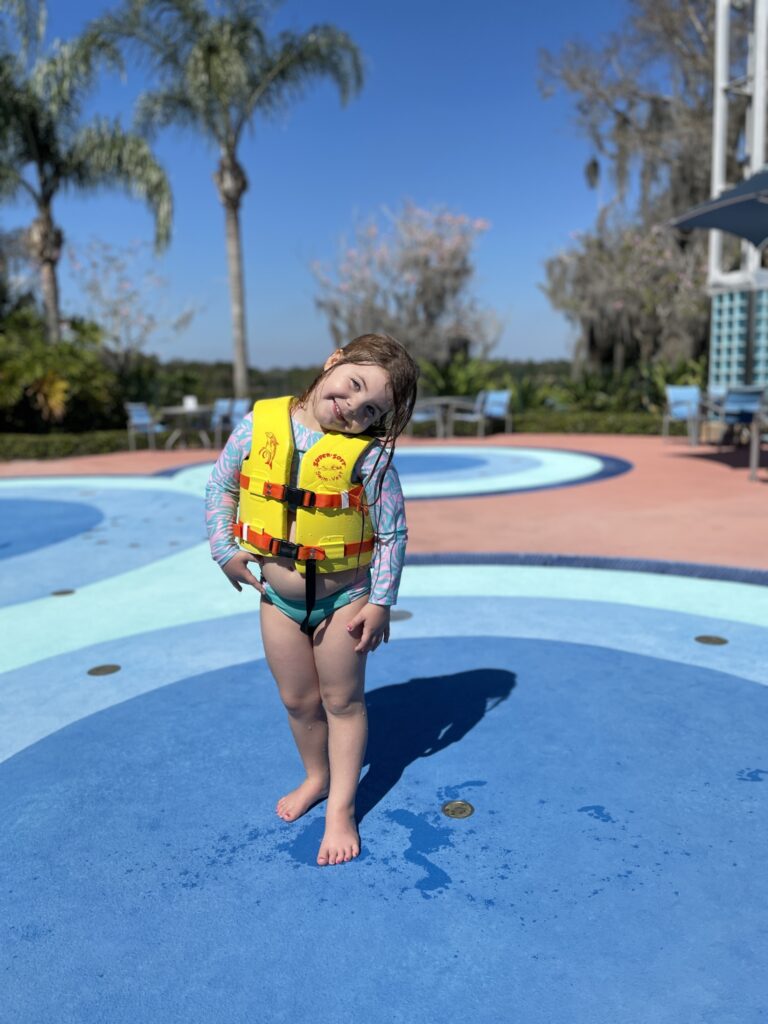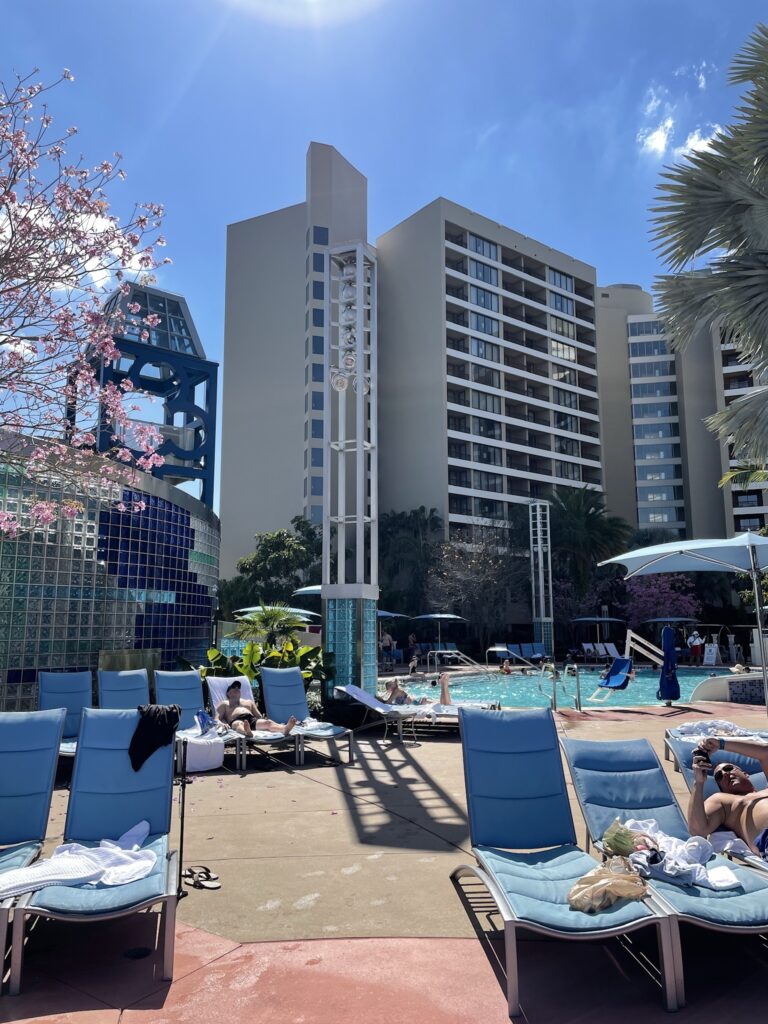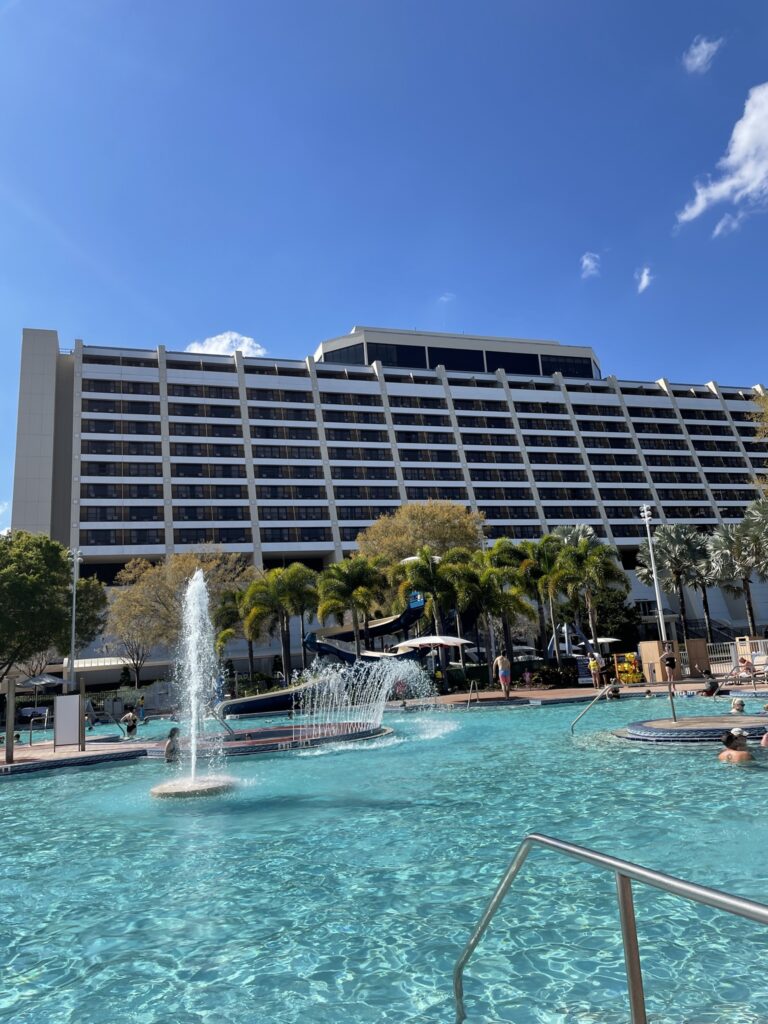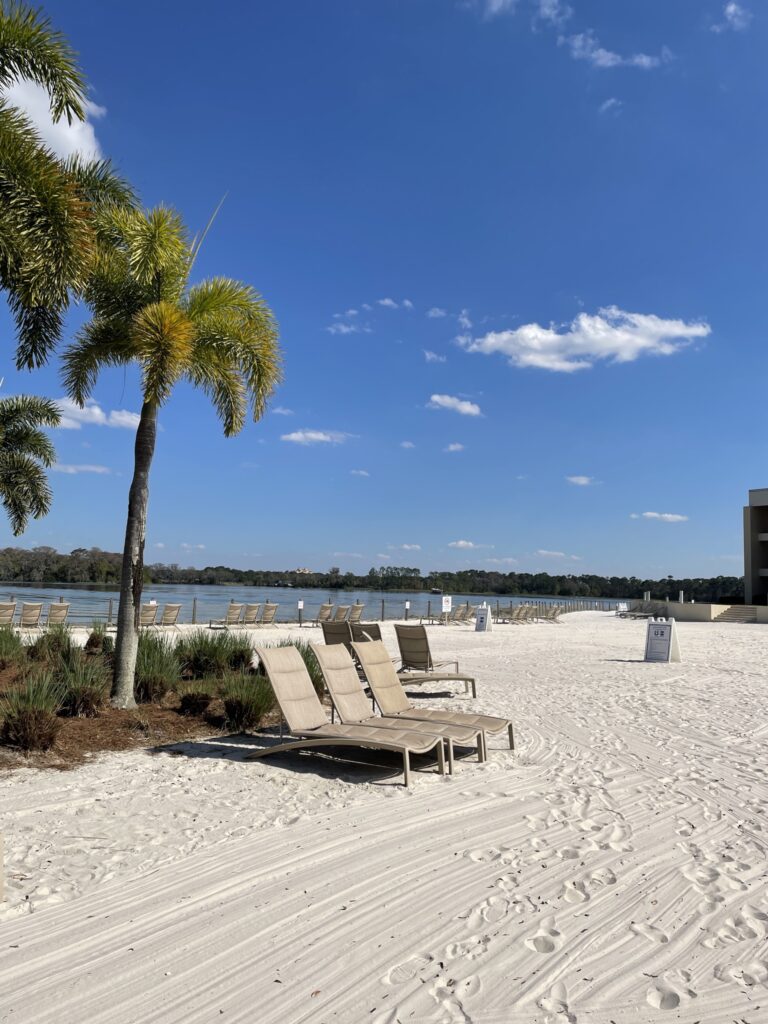 We made it back to our room before sunset and we enjoyed our gorgeous view of Bay Lake and Magic Kingdom.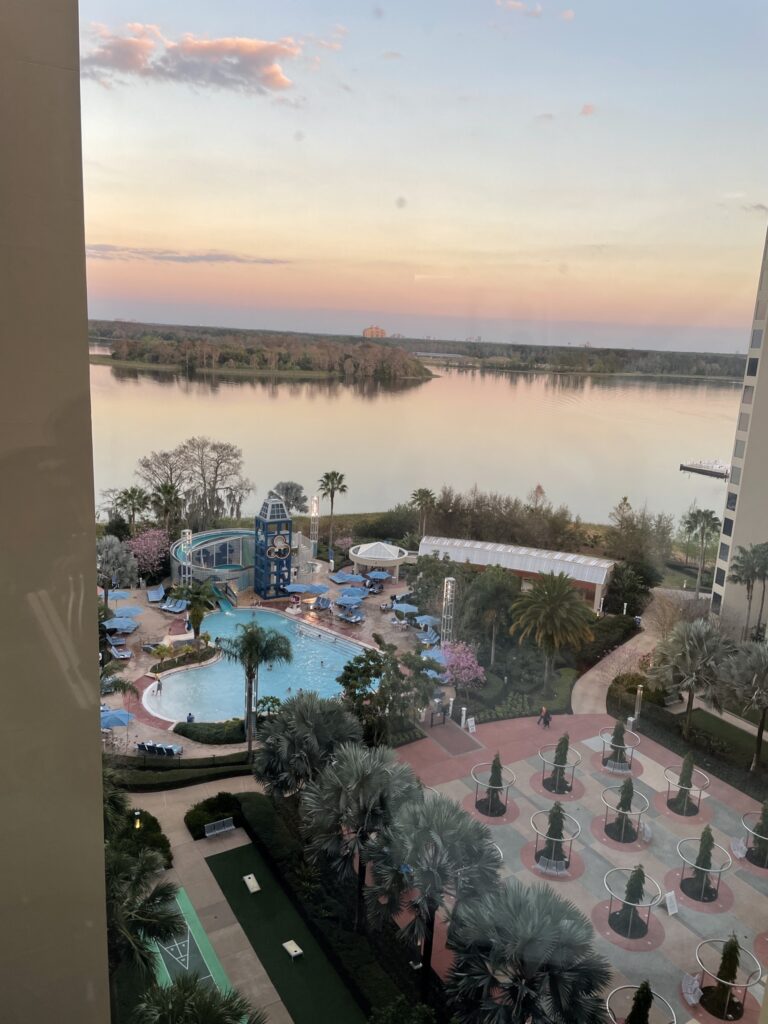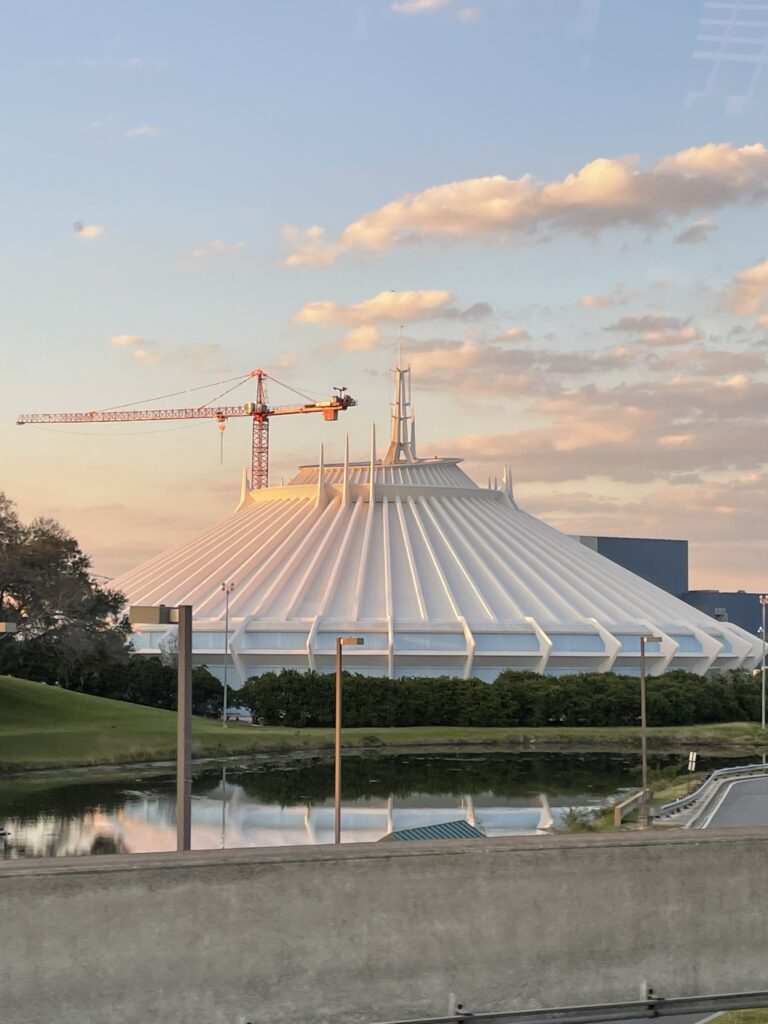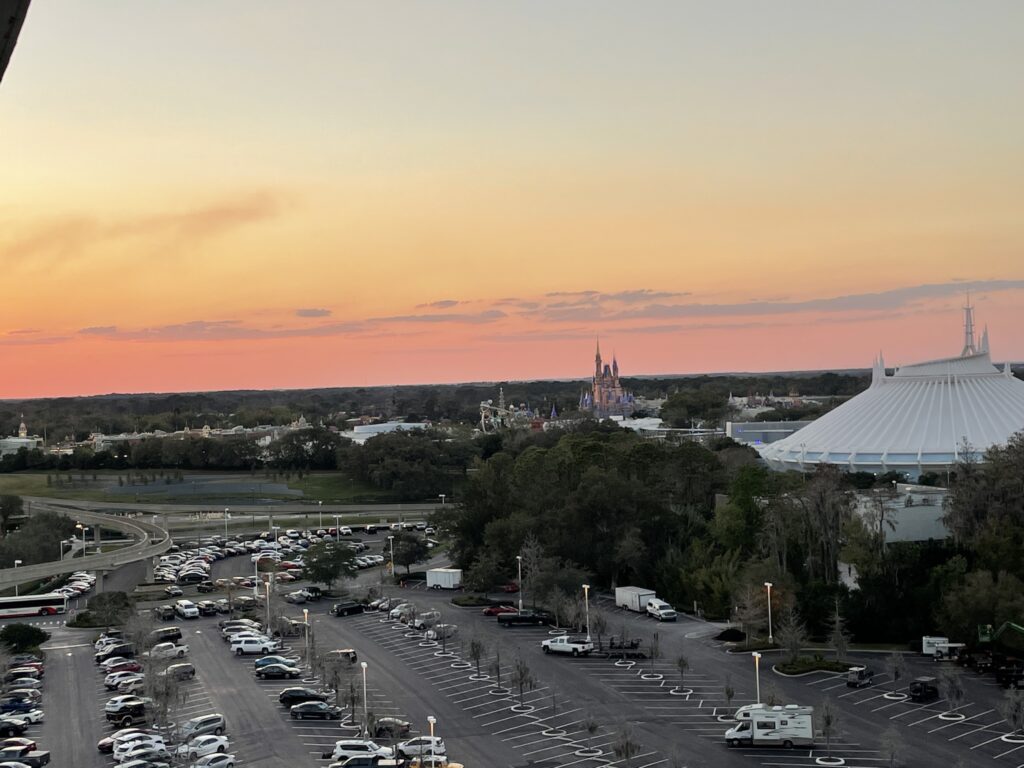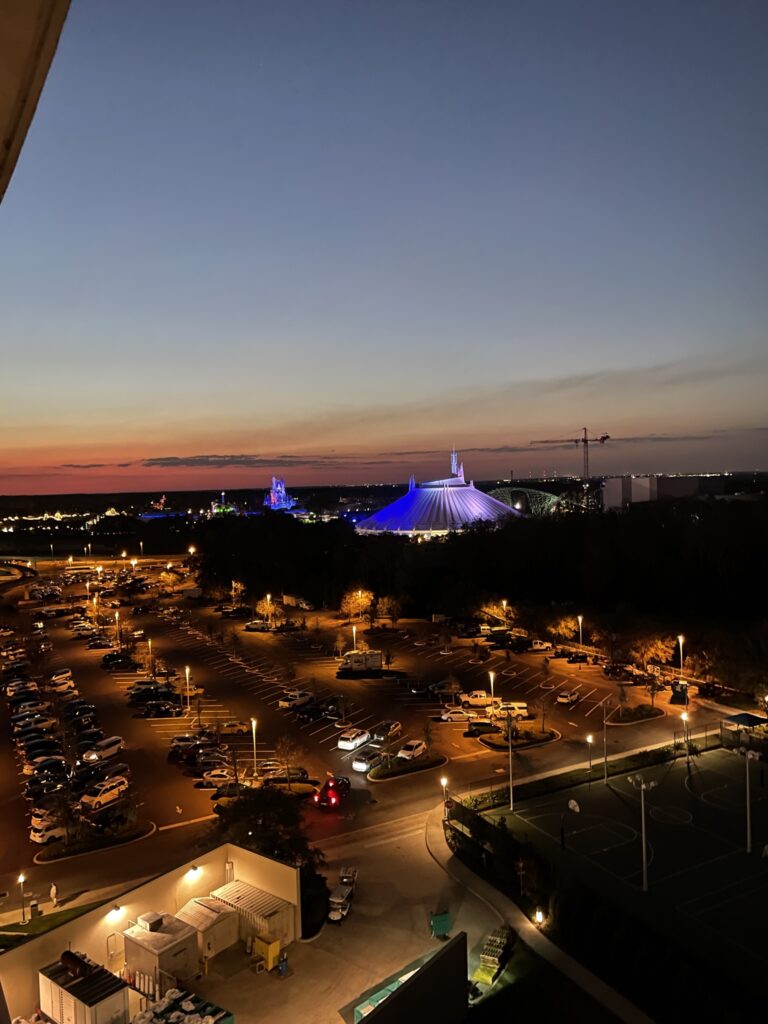 Bay Lake Tower (depending on room category) is the prefect resort to enjoy a low-key crowd free firework spectacular and you can polish off the in-room evening entertainment with The Electric Water Pageant on Seven Seas Lagoon.
We woke up very well rested and ready for the magic kingdom, but we first needed to fuel our tanks with the happiest breakfast on earth, Mickey waffles.
I woke up early, placed a mobile order for Contempo Café and picked up our food and my essential iced Joffery's coffee in the Contemporary lobby.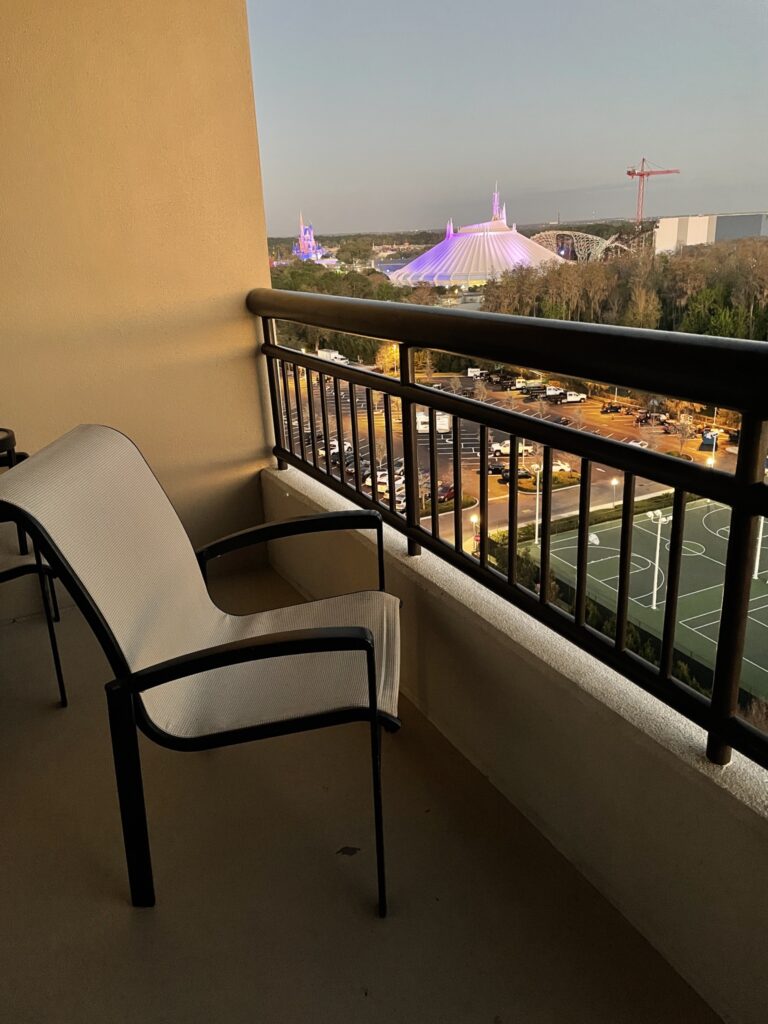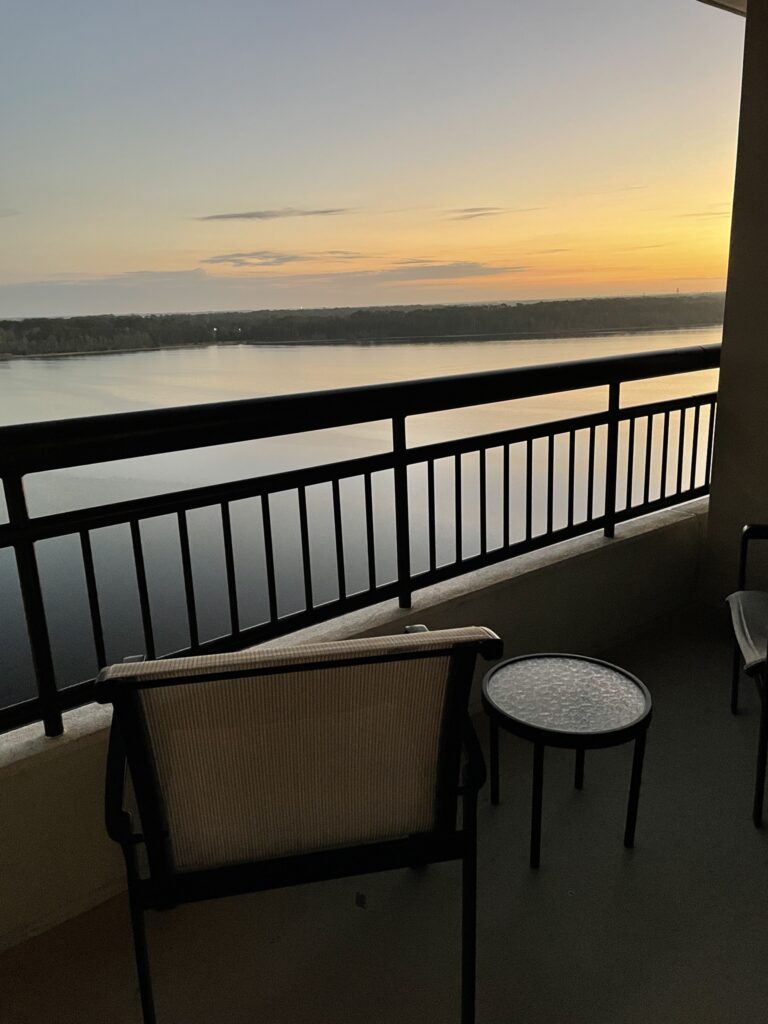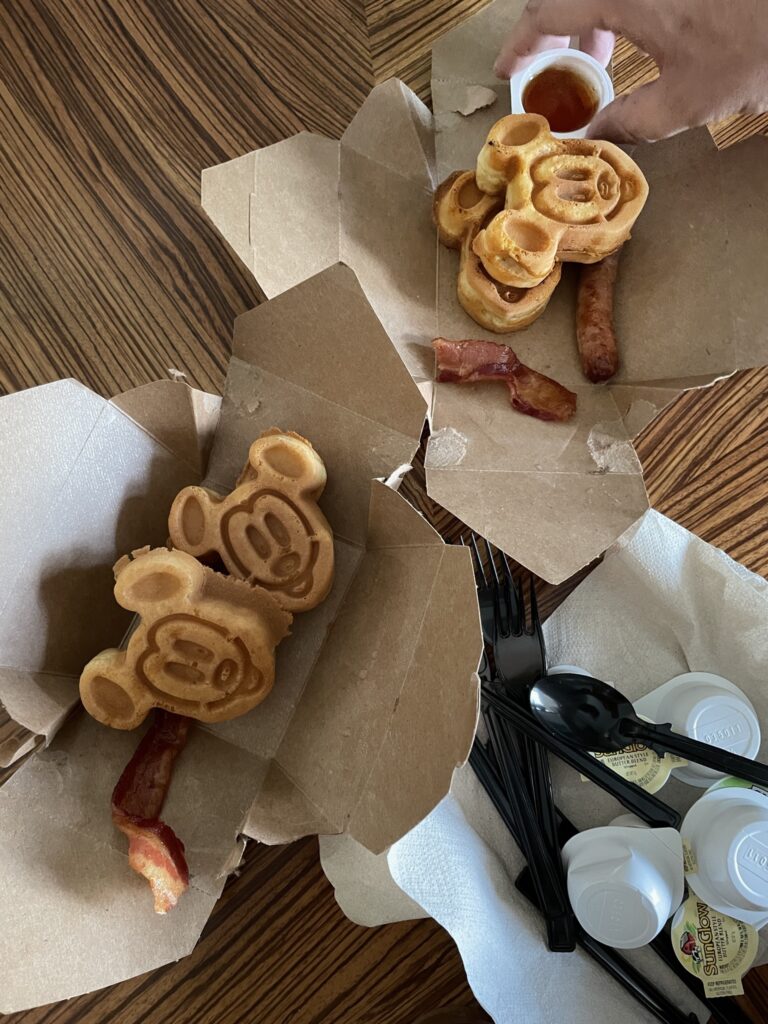 We chowed down, loaded up the stroller and headed downstairs.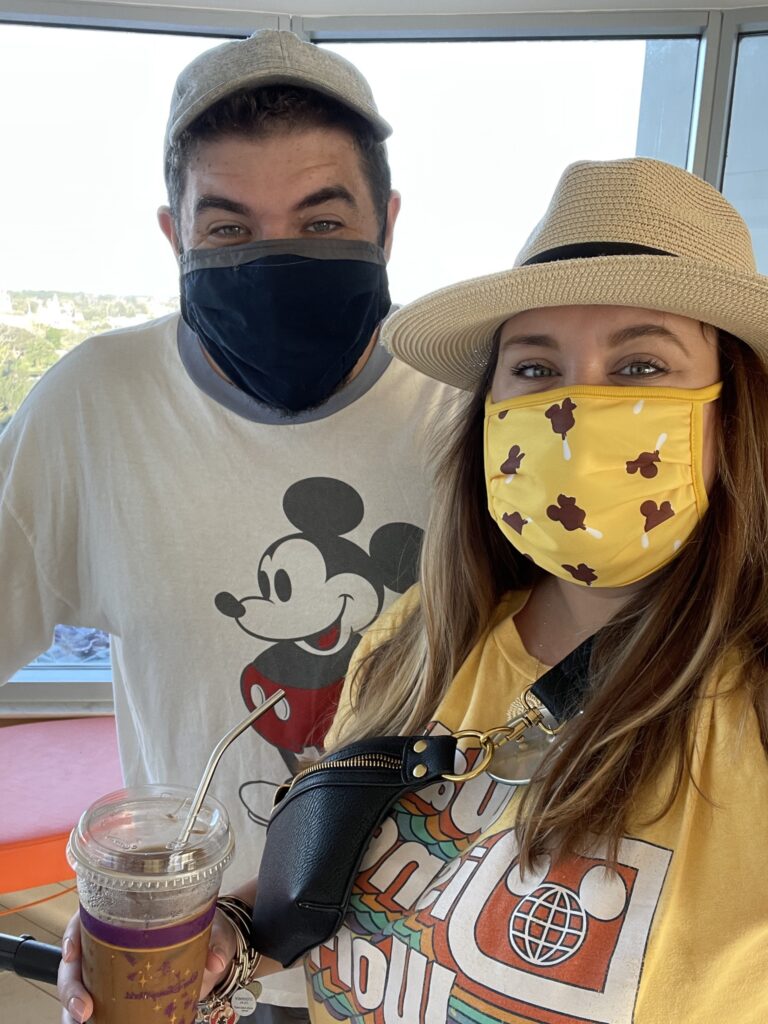 There is a paved path from the Bay Lake Tower parking entry that is marked as the walking path to the Magic Kingdom. We walked through our own security screening and right up to the park entry in no time at all.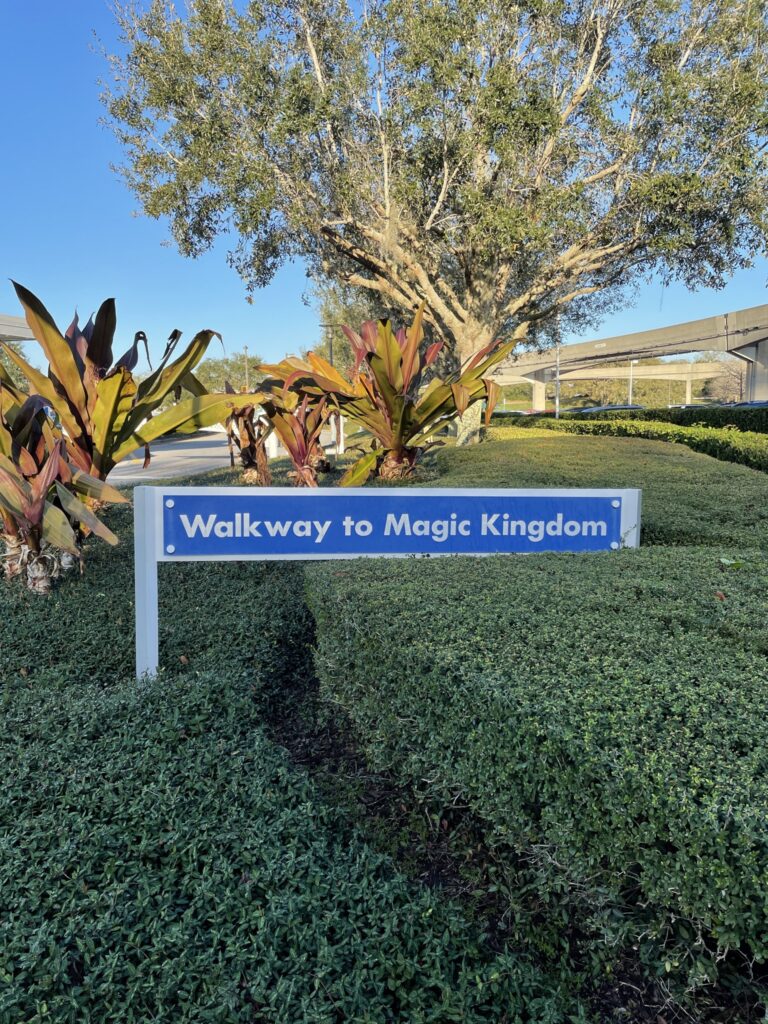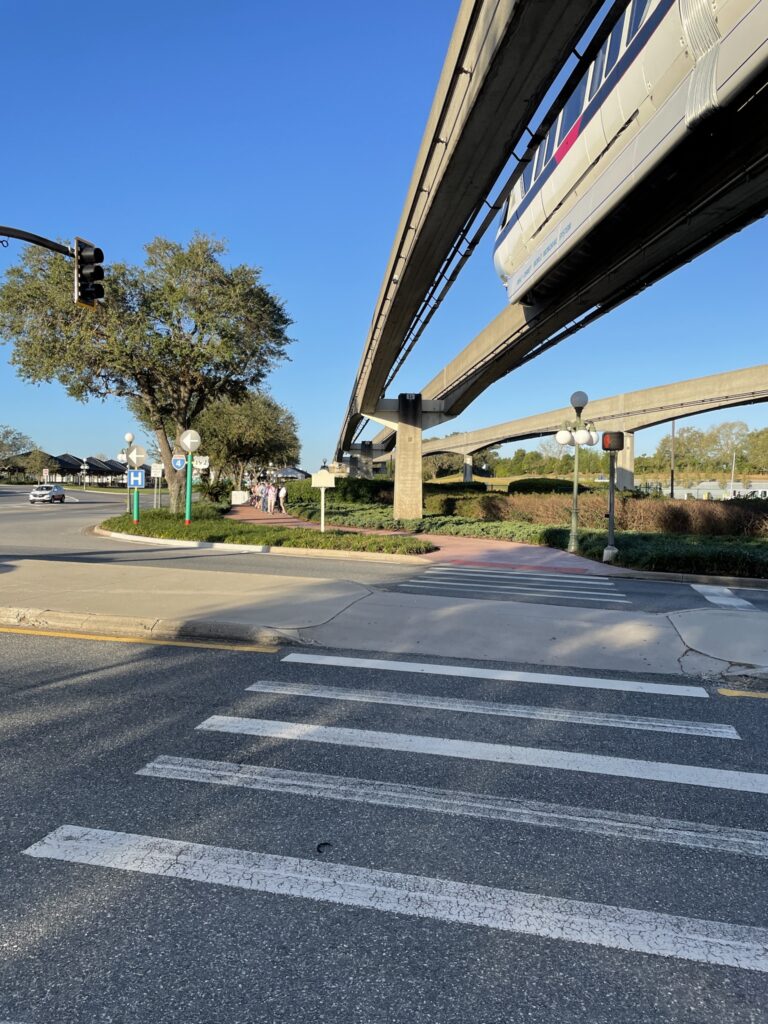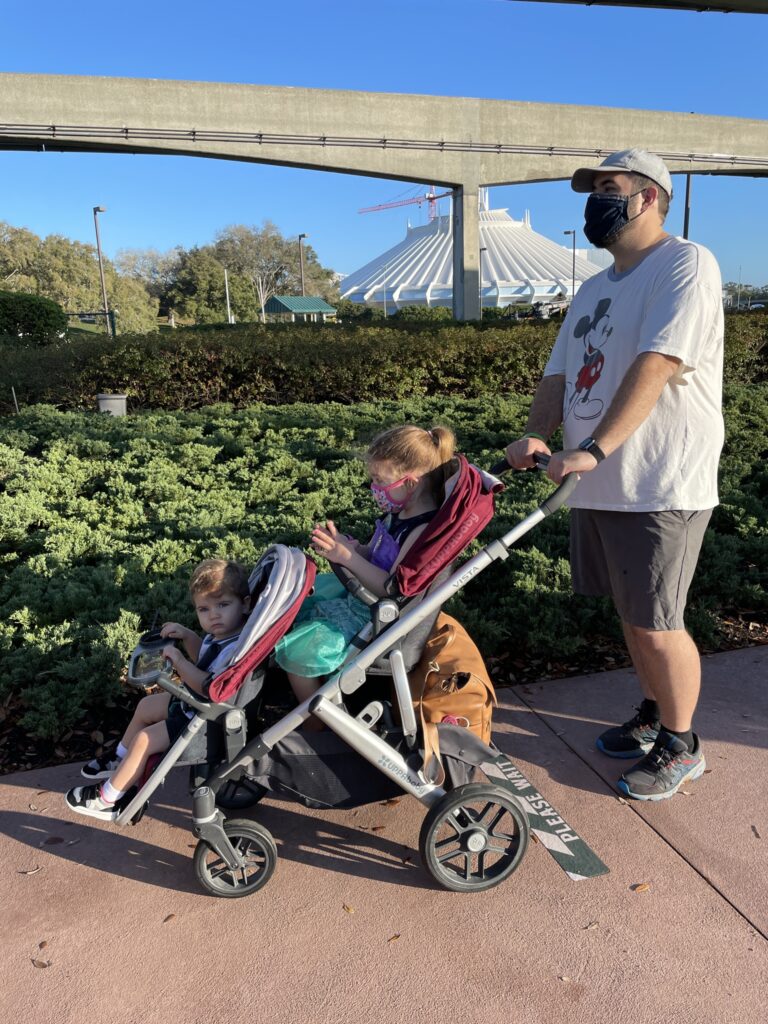 It was BY FAR the most convenient (and earliest) Magic Kingdom morning we have ever had. We were among the first 50 people in the park and we were able to experience some empty park magic.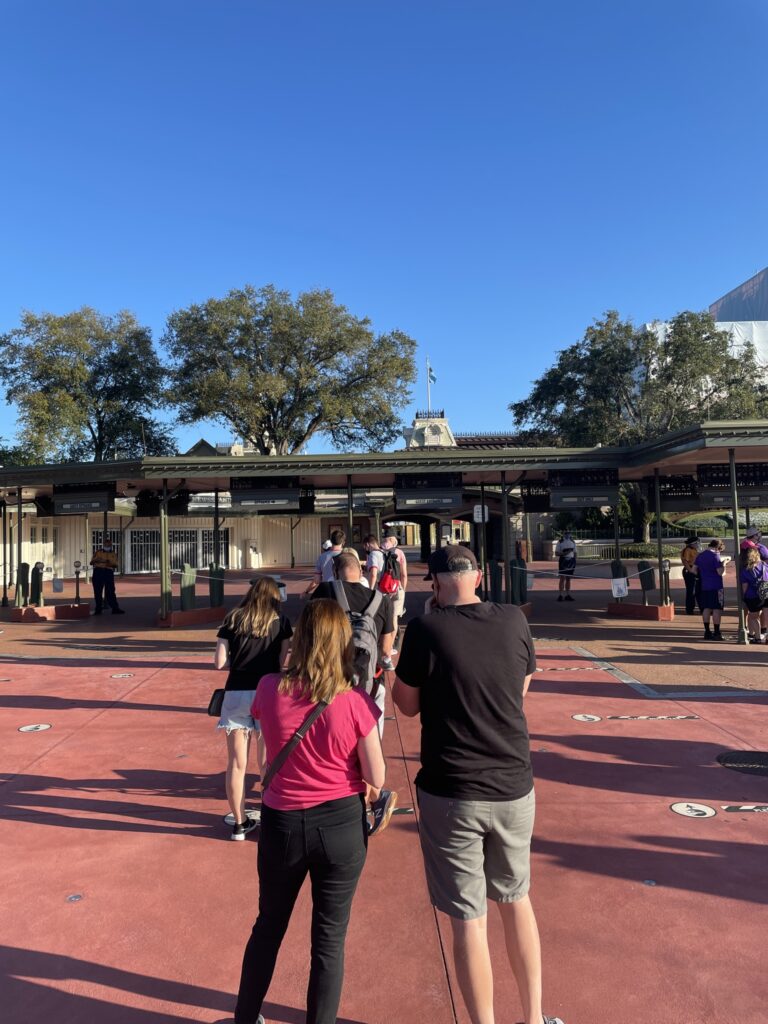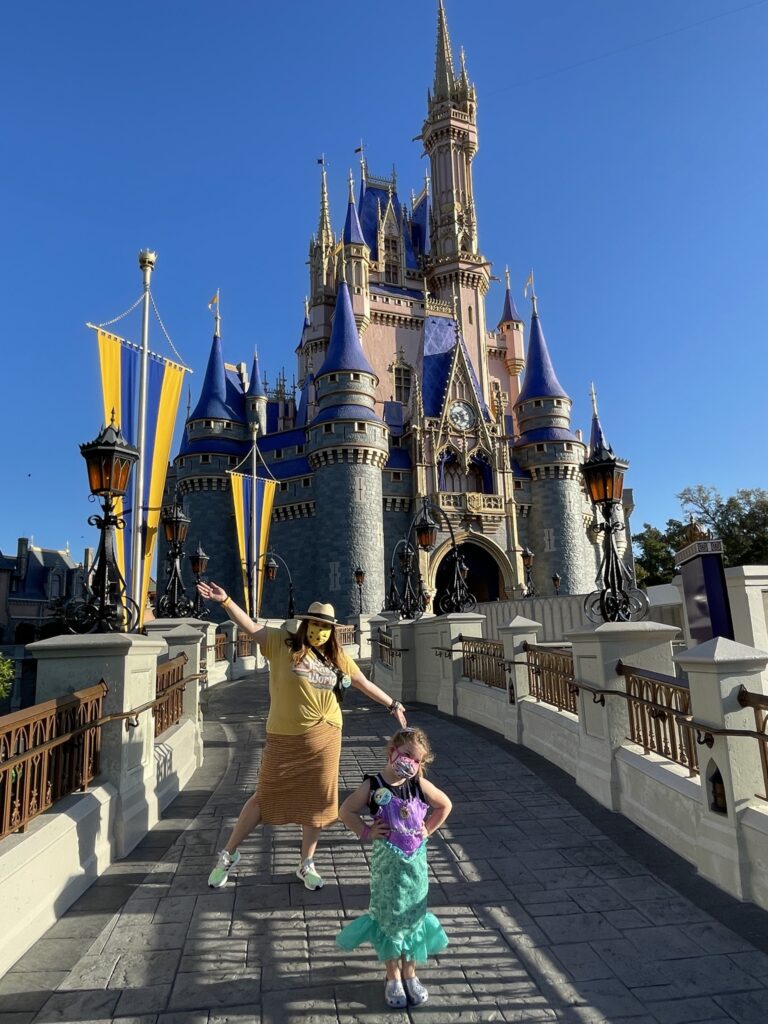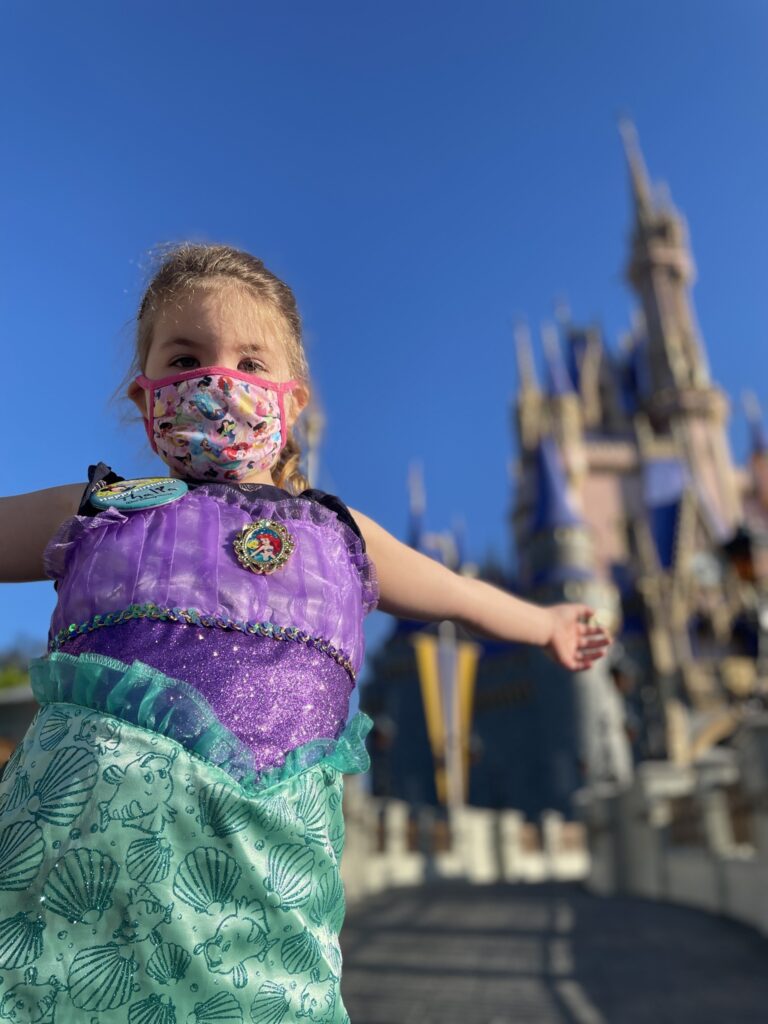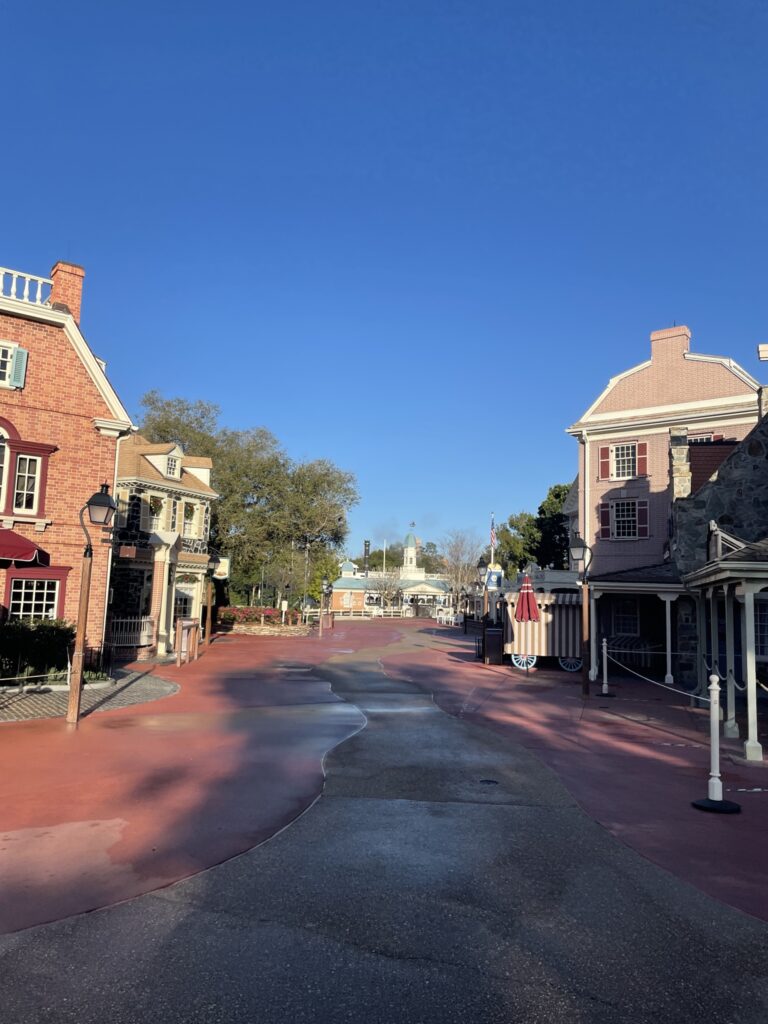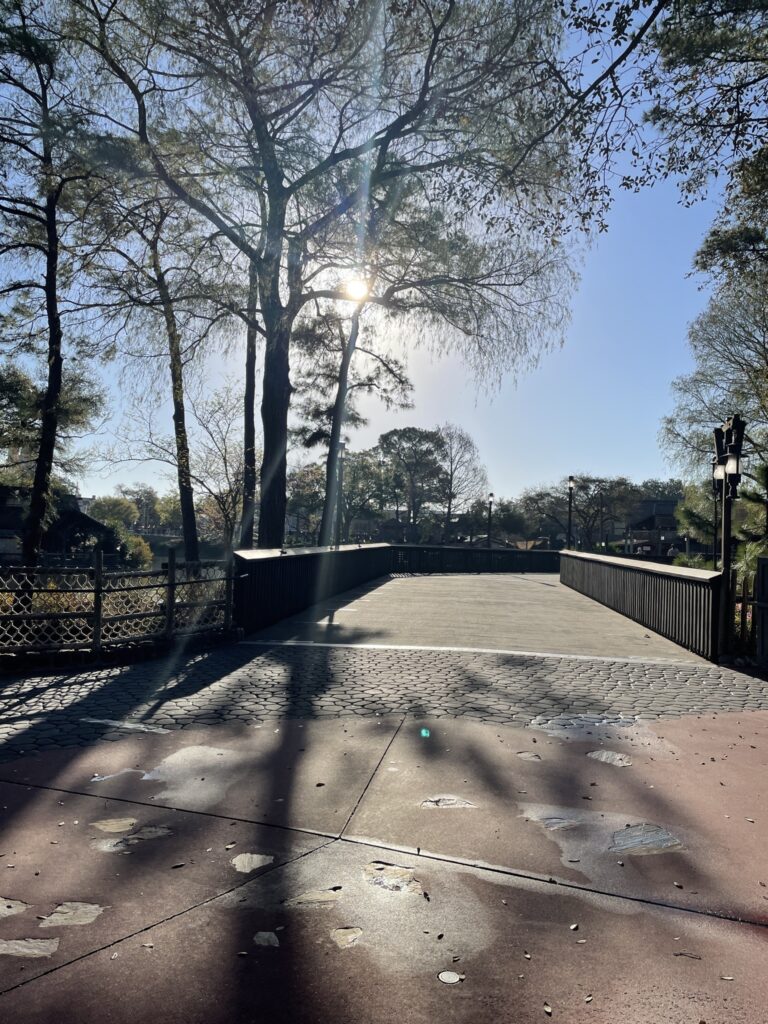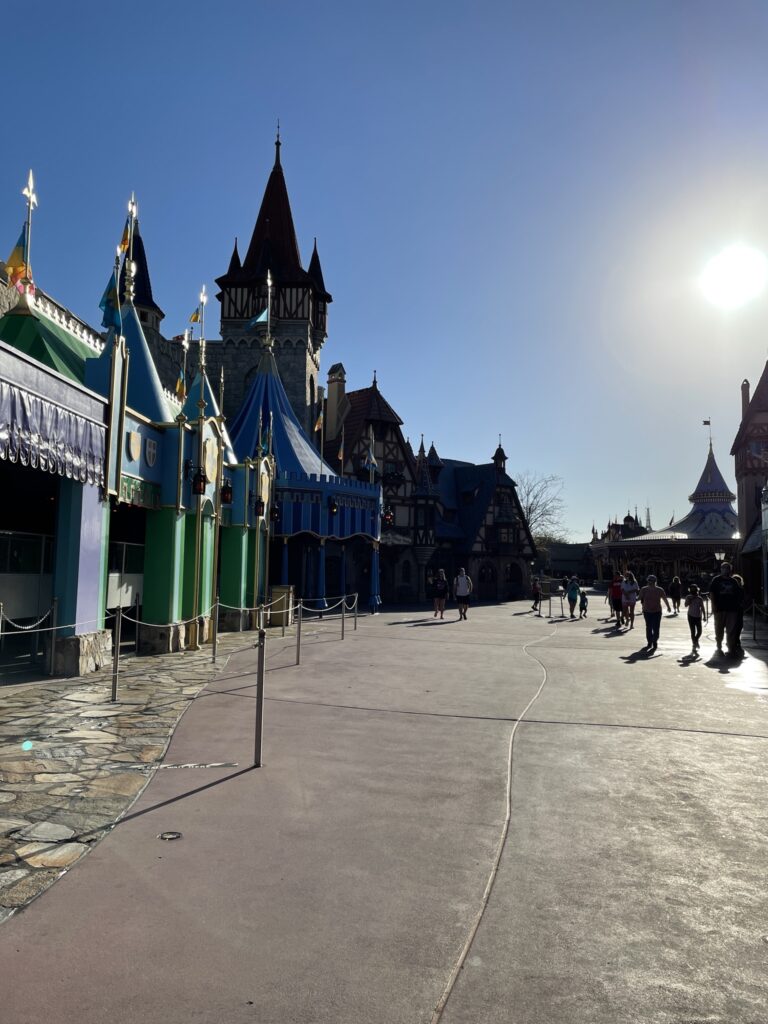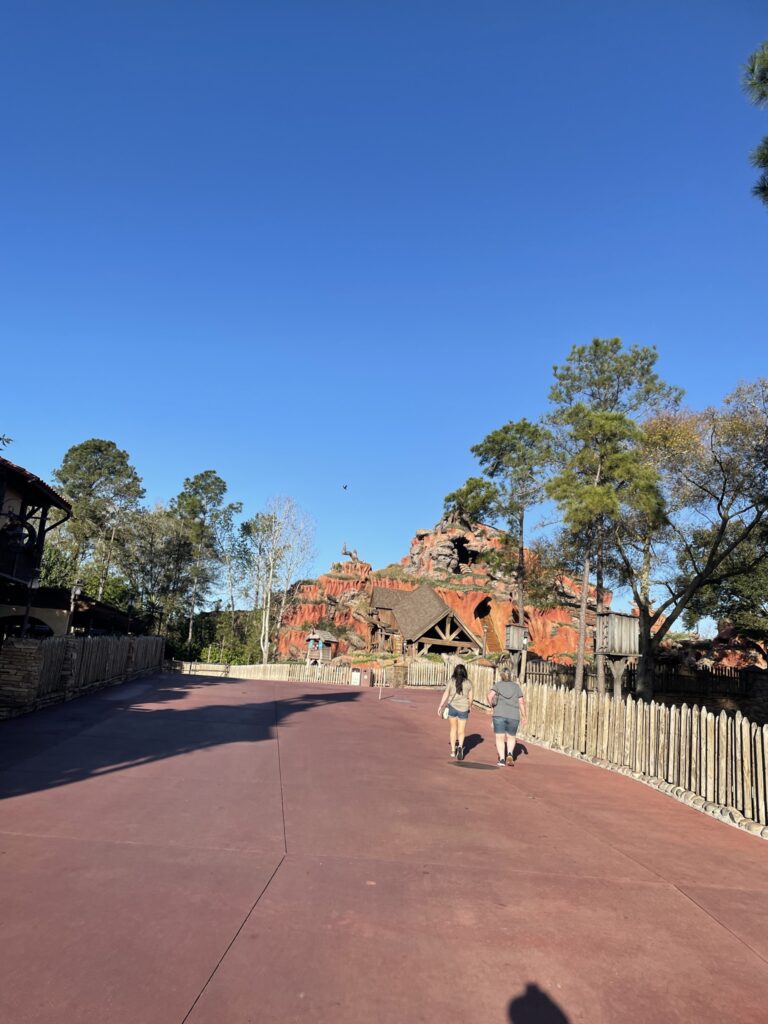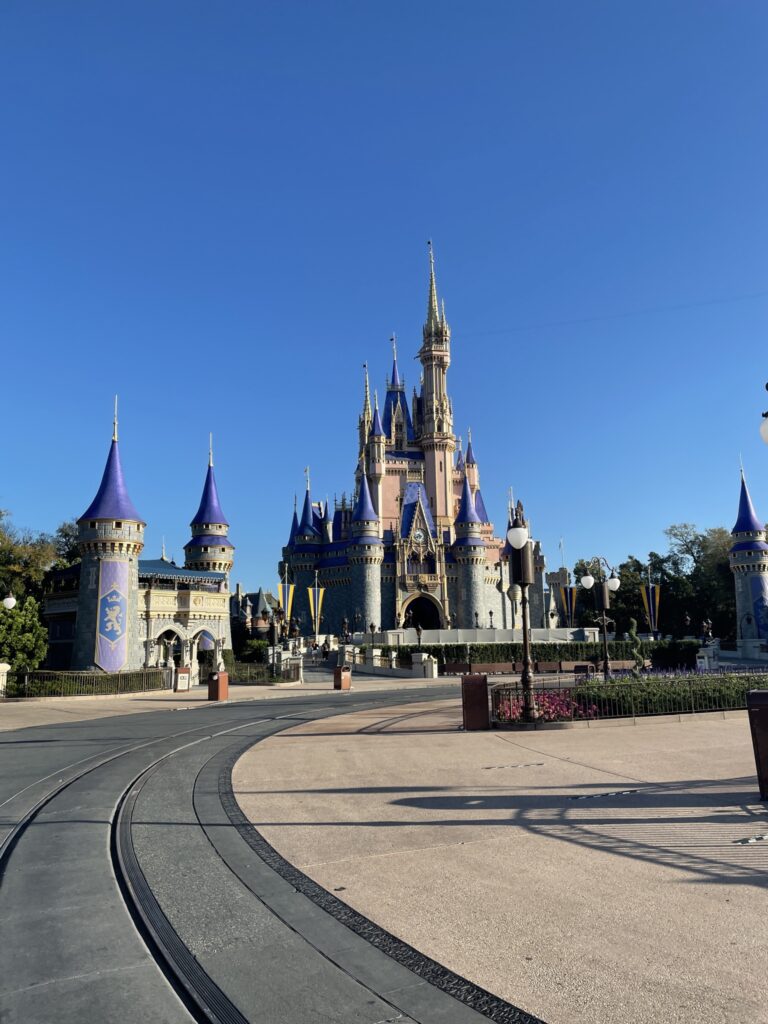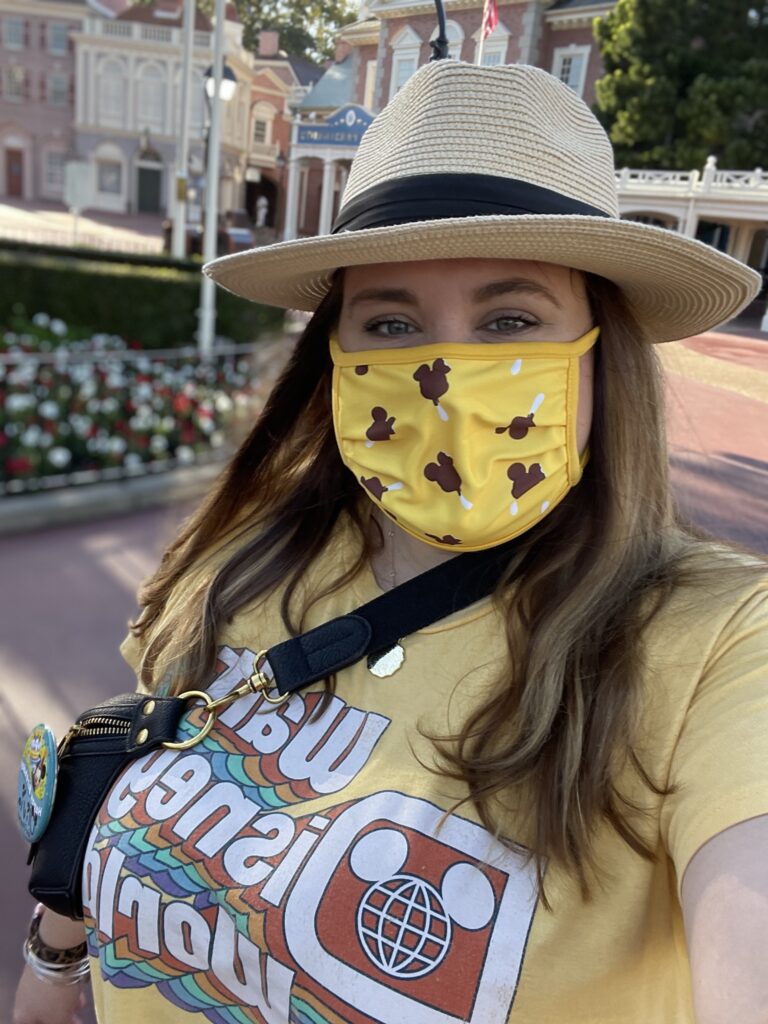 I HIGHLY recommend this resort to families with young children or infants. The convenience of travel time back to your room for a mid-afternoon nap or a quick dip in the pool reduces transportation headaches and allows you to spend more time making memory magic with your loved ones.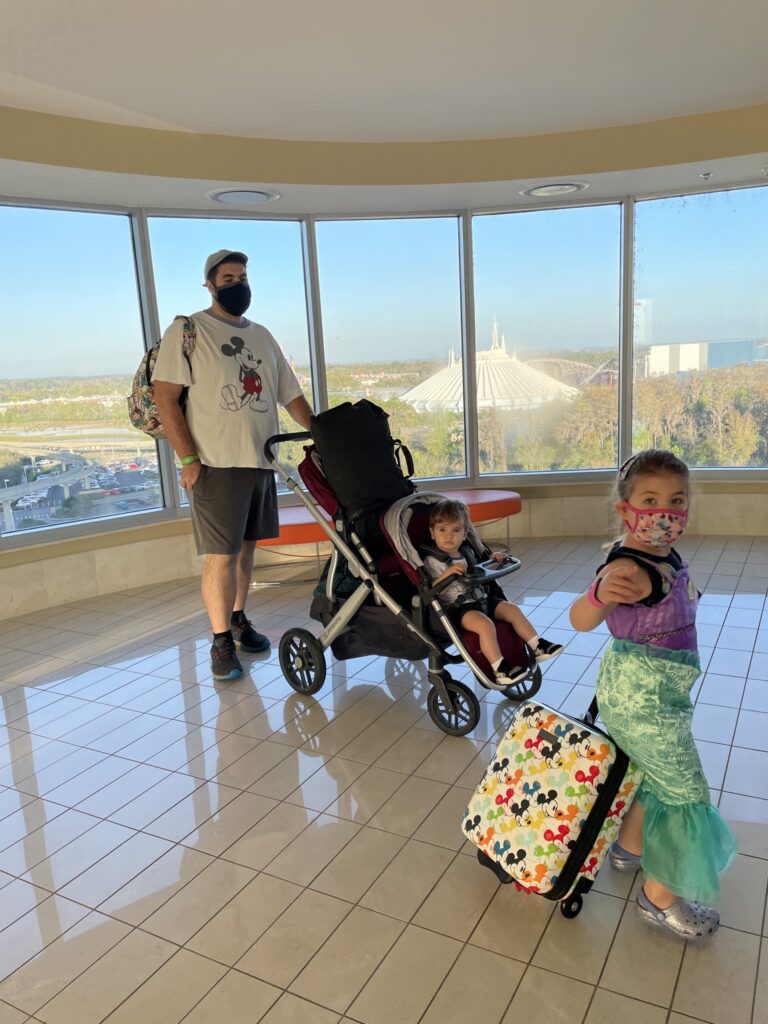 I have posted a full room tour reel on my Instagram @othatsmagical (you can quickly find my feed on the bottom of this page). If you have any questions, comment below or reach out to me on @othatsmagical!
See you real soon!