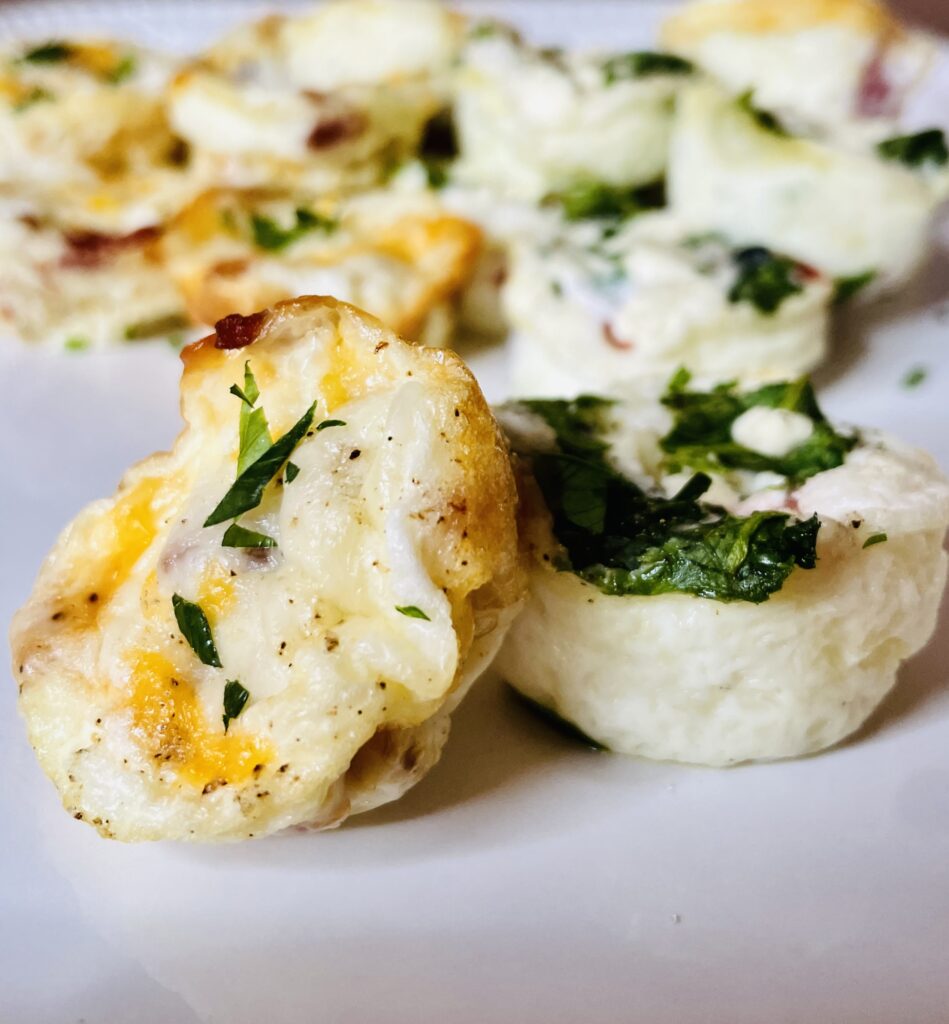 Ingredients:
2 1/4 cups liquid egg whites
1/2 cup cottage cheese
1/4 – 1/2 cup cheese of choice
2 slices of bacon, cooked & diced
1/2 tomato, diced
1/4 cup baby kale or baby spinach
Salt & pepper to taste
Directions:
Preheat oven to 350°F
Combine liquid egg whites, cottage cheese and salt and pepper in blender and puree until well combined.
Separate mixture into a well-greased mini muffin tin. Fill each mini muffin space 3/4 of the way full with egg mixture.
To 1/2 of the batch, or 12 mini muffins, sprinkle shredded cheddar or cheese of choice and pieces of cooked bacon.
Add baby kale/baby spinach, feta cheese, or cheese of choice and diced tomato to the remaining half.
Bake egg white bites for 14-18 minutes.
Remove egg white bites from muffin tin with a spoon. Enjoy immediately or let cool completely and put in an airtight container to store in the fridge for up to five days. Reheat in the microwave when you are ready to enjoy.